Karwan Bazar car parking space cleared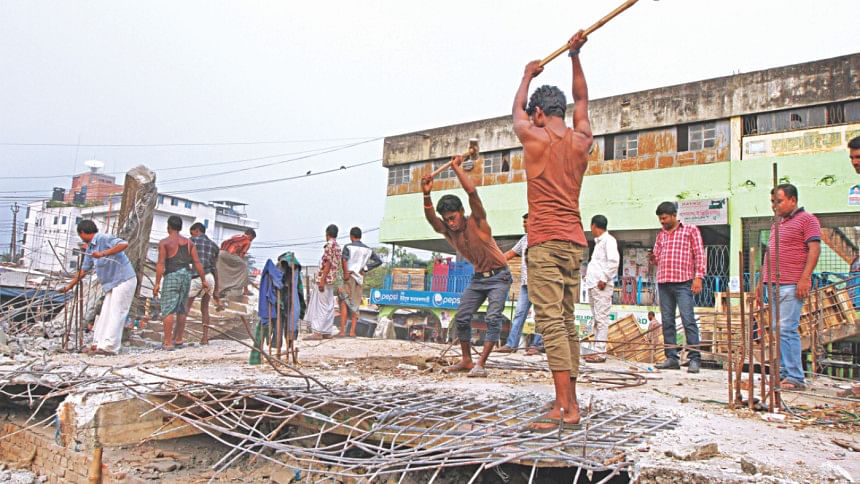 The authorities of Dhaka North City Corporation in an eviction drive yesterday recovered Karwan Bazar car park from decades-old illegal occupation.
They also freed major roads at Karwan Bazar kitchen market from unauthorised street vendors, who kept more than half of the wide roads occupied for years in connivance with local thugs and a clique of law enforcers.
The main thoroughfares and surrounding areas of Karwan Bazar, one of the busiest commercial hubs in the capital, remain congested with hundreds of vehicles parked haphazardly, leaving the designated car park illegally occupied for decades.
Unauthorised parking of buses, pick-up trucks, private cars, rickshaws, rickshaw vans and pushcarts along with scores of street vendors create bottlenecks in the area throughout business hours, say local traders.
Rickshaw vans, garbage and stockpiles of grocery goods, vagabonds and drug addicts also keep the place occupied round the clock, they add.
The car park, earmarked in Rajuk's master plan and located on the eastside of the kitchen market, was once free from two-decade-long illegal occupation by the joint forces in January 2007.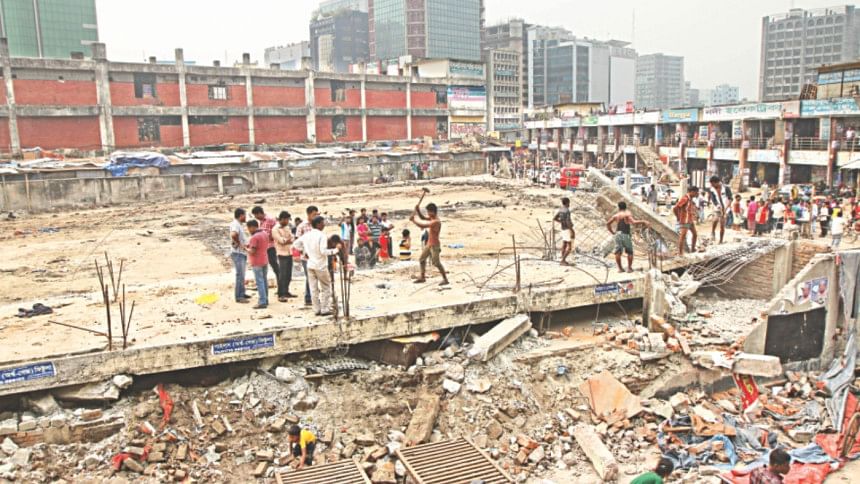 Earlier in 1985, maintenance of the kitchen market was assigned to the then undivided Dhaka city corporation during the Ershad regime. The Rajdhani Unnayan Kartripakkha (Rajuk) also entrusted the city corporation with its car park's development and maintenance, according to official sources.
The perennial traffic congestion in the vital commercial hub began as one of the former mayors leased out a thoroughfare to the wholesale traders. Another former mayor leased out a designated children's park to wholesale traders.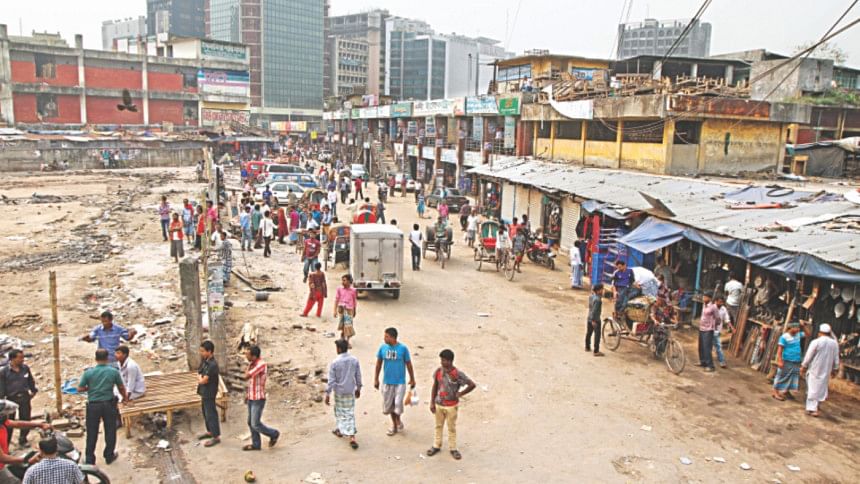 The authorities however could not evict 16 shops on the western side of the parking area since the strip of car park was earlier leased out to traders.
Mayor Annisul Huq said, "I have not yet thought of what exactly we are going to do about the car park."
He said he would first attempt to free all of 23-bigha-land and build a modern commercial hub.