HC wants to know steps, plan to seal off drains and sewerage lines linked to Buriganga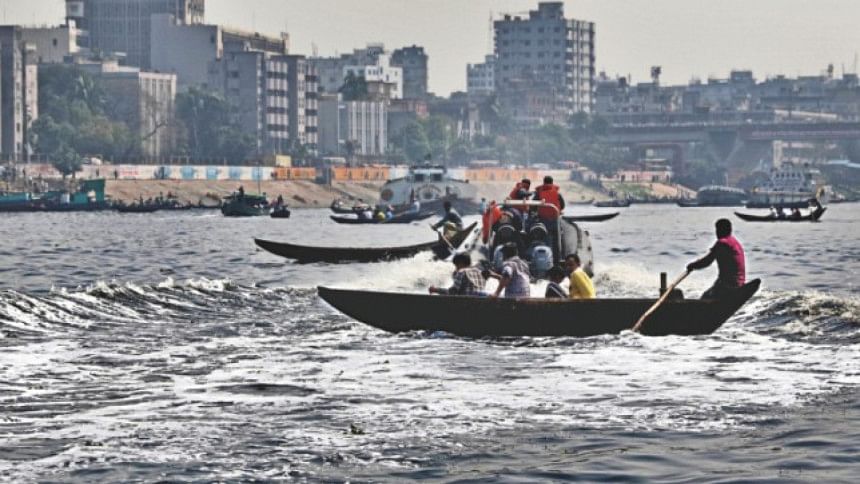 The High Court today wanted to know specifically the steps and plan of Dhaka Water Supply and Sewerage Authority (Wasa) to implement its 2011 directives for sealing off the drains and sewerage lines linked to the Buriganga River and to stop its pollution.
The court directed Dhaka Wasa's Managing Director Taqsem A Khan to submit a report on the steps and plan to this court through swearing an affidavit by January 21.
The HC bench of Justice Gobinda Chandra Tagore and Justice Mohammad Ullah passed the order during hearing a pending writ petition filed by rights organisation Human Rights and Peace for Bangladesh (HRPB) in May 2010 seeking necessary directives to seal off the drains and sewerage lines connected to Buriganga and to save it from pollution.
The HC bench observed that the Dhaka Wasa is very slow in implementing its 2011 directives.
If Dhaka Wasa operates with this speed, the 2011 HC directives will not be implemented and the pollution of Buriganga River will not be stopped, the HC bench said.
Earlier in the day, the MD of Dhaka Wasa submitted a compliance report to the HC through his lawyer Umme Salma saying that Wasa has sealed off several unauthorised sewerage lines in some areas of the capital including Kalabagan and Palashi and has handed over the responsibility of the canals to Dhaka city corporation authorities.