Illegal dockyards along Buriganga demolished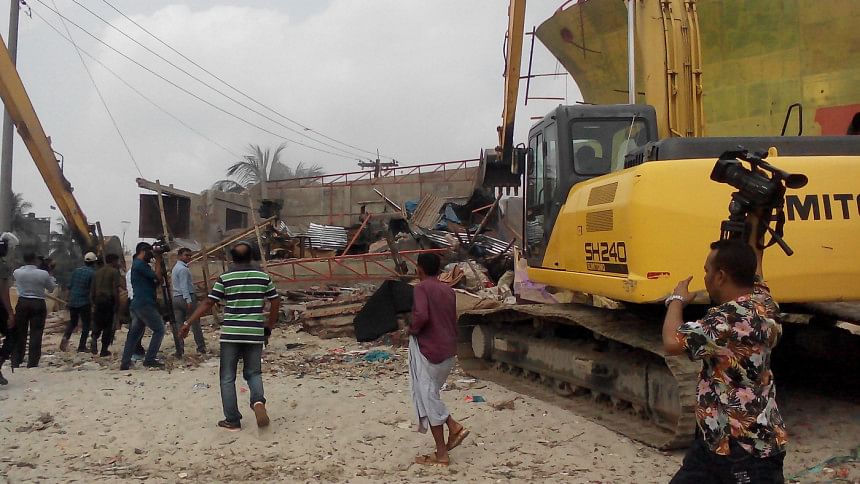 Some illegal dockyards along the Buriganga River in Mirerbagh, Dakshin Keraniganj, were bulldozed to the ground by the authorities this morning.
Bangladesh Inland Water Transport Authority (BIWTA) engaged into the encroachment eviction around 10:00am. There are plans to bring down more such encroachments.
When The Daily Star was around, the authorities were bringing down one 'Talukder Dockyard'.
The owner of 'Talukder Dockyard' illegally filled the water body and created an island to make the dockyard, Arif Uddin, joint director (Dhaka river port) of BIWTA, told The Daily Star.
There are plans to destroy the landfill, the BIWTA director said, adding that there are an estimated 24 such illegal dockyards between Jinjira and Mirerbagh.
Locals say, these dockyards are owned by influential quarters.