'2 and a half hours and still on the road'
If you are planning to go out today, a good advice would be stay indoors. Or face the consequence of being stuck in traffic for hours together.
This oft repeated harrowing tale has even worsened in the last few days because of rain, bad roads and VIP movement.
Also READ: No more unplanned development of city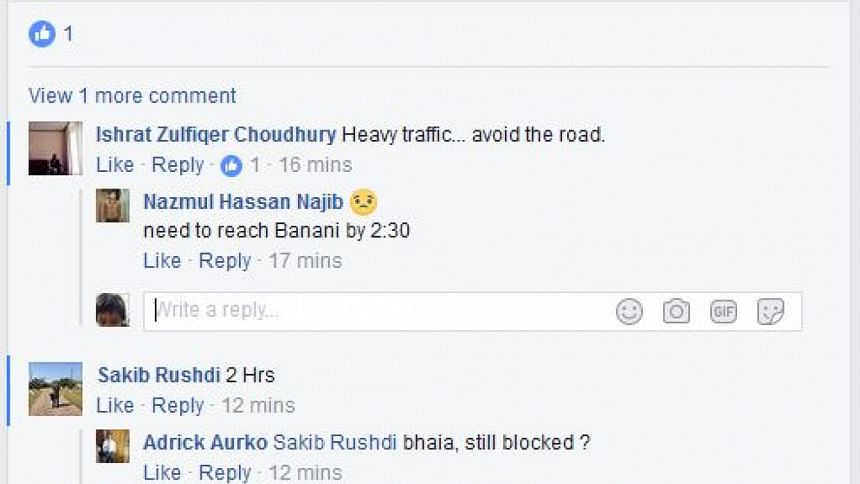 Sifat who had come to Karwan Bazar from Tongi in the morning had to spend three hours on the road. Sharier Khan, an Uttara resident, made it in two and a half hours.
And last night was probably the worst in recent weeks. We have come to know of one commuter spending seven hours on the road to reach home in a corner of Uttara.
Also READ: Khamarbari Roundabout - Traffic chaos for poor management
This morning the Mohakhali flyover was inaccessible for some time, a senior official of the Dhaka traffic division told The Daily Star Online around 12:30pm.
"This along with incessant rain, bad road condition and movements of VIPs contributed to a long and painful traffic congestion which expanded its snares from Airport Road to Mohakhali, Nabisco intersection to Hatirjheel and Bijoy Sarani, and from Hatirjheel to Gulshan," the traffic official who wanted not to be named said.
Thousands of vehicles on the airport to Mohakhali stretch remained stuck in long queues.
A resident of Uttara who uses the route regularly complained that he is experiencing the unbearable traffic congestion for the past three to four days.
Posts and comments flood Facebook groups like Traffic Alert showing photos, videos and heartbroken humours in reflections about the overall worsening traffic situation in Dhaka.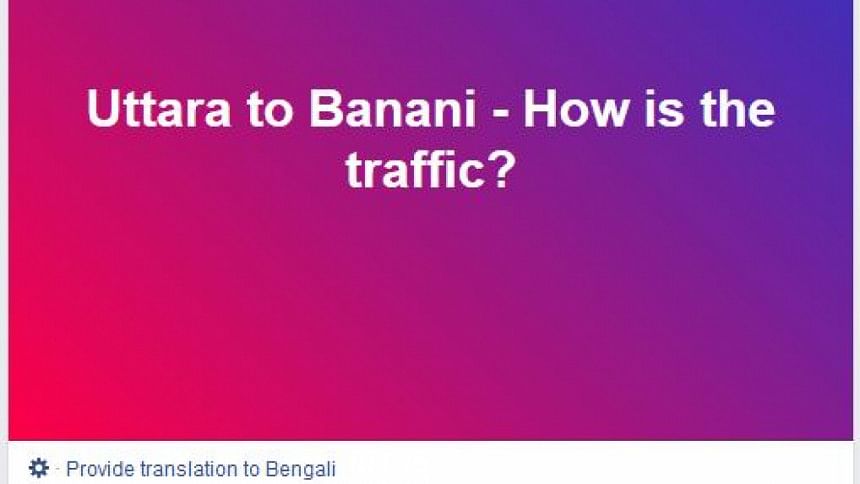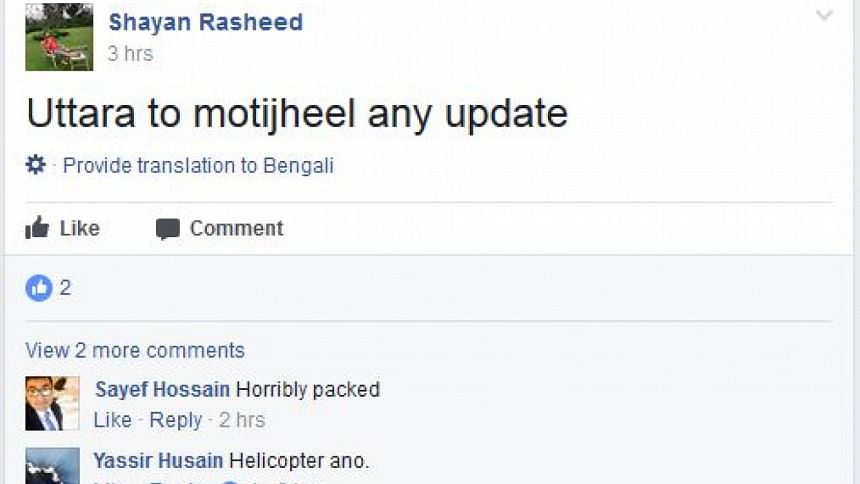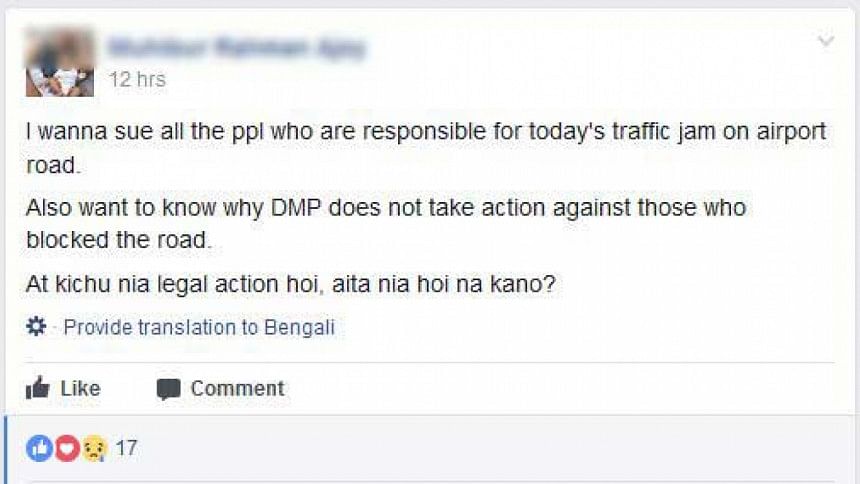 Traffic congestion eats up 3.2 million working hours every day and cost the economy several billions of dollars every year, Qimiao Fan, the World Bank country director said on Wednesday.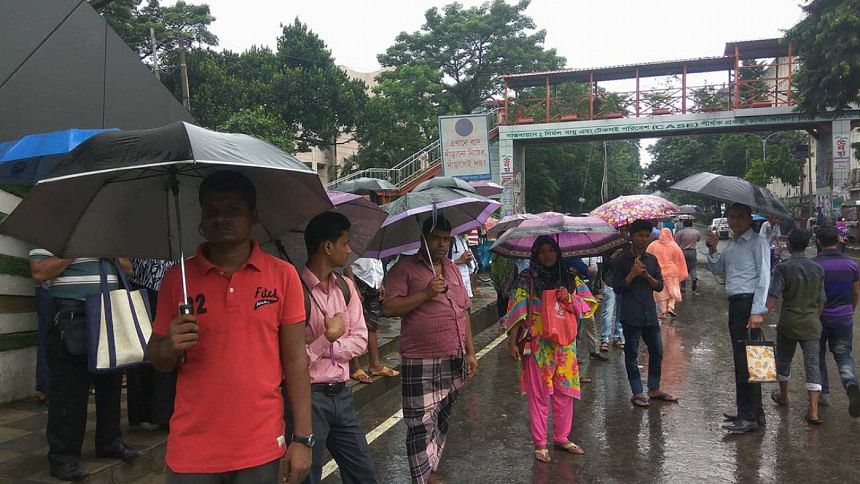 Dhaka's population was expected to double to 35 million by 2035 and without proper planning and investment the city would never deliver its full potential, Fan added.