Hawkers want rehabilitation before eviction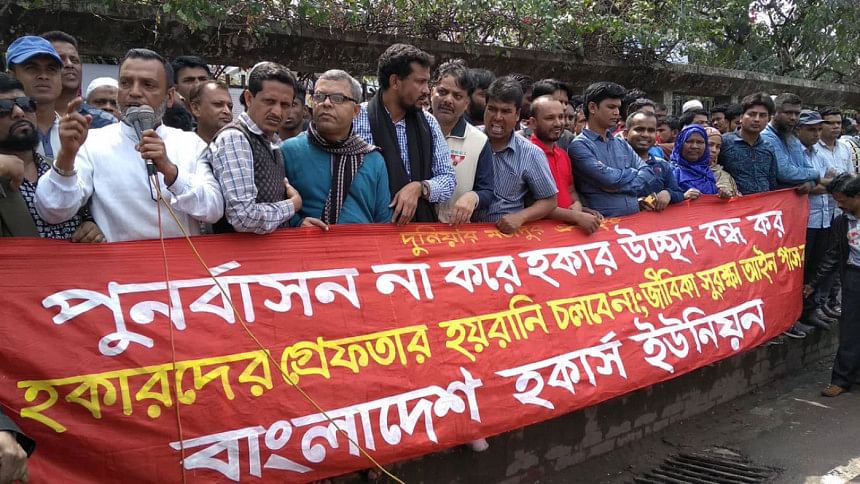 Hundreds of hawkers today staged a demonstration in Dhaka today to press home their demands including rehabilitation before their eviction from footpaths.
The hawkers from different areas of the capital under the banner of Bangladesh Hawkers Union formed a human chain in front of Jatiya Press Club in the afternoon, reports our photojournalist.
They are also demanding an end to "harassment or arrest"of the hawkers by law enforcers, he said.
The authorities cannot evict the hawkers before their rehabilitation, said Abdul Ahsan Kabir, president of the union.