Raudha's fresh autopsy done, report later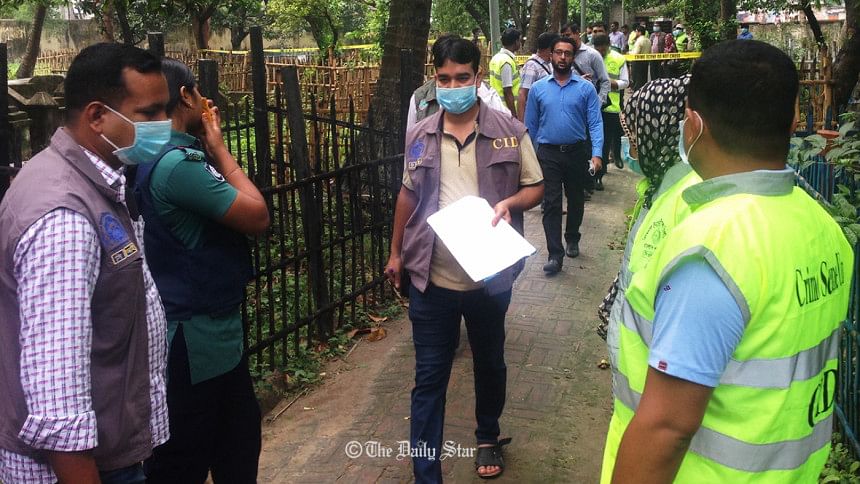 The second autopsy of Maldivian model and a medical student in Bangladesh, Raudha Athif, was done today in Rajshahi after exhuming her body from the grave.
A three-man board headed by Associate Professor Amirul Chowdhury, head of forensics at Shaheed M Monsur Ali Medical College in Sirajganj, conducted the autopsy.
Primary report of the findings was handed over to the Criminal Investigation Department (CID), Dr Amirul said. However, he did not disclose it before reporters.
Read More: Death of Maldivian Student: Parents don't think it is suicide
The first autopsy report ruled out the death as suicide. Raudha's parents rejected the report and filed a murder suit accusing a friend. Investigators then sought re-autopsy.
AUTOPSY ON DECOMPOSED BODY
A team of CID exhumed the body from Hetomkhan Graveyard in the city around 9:30am in presence of Executive Magistrate Raktim Chowdhury, our local staff correspondent reports.
Raudha's father Mohamed Athif and hostel Superintendent Mahmuda Begum were also present during the exhumation, said Asmaul Haque, an inspector of CID and also the investigation officer of the case.
Other members of the three-man autopsy committee are associate professors Mahbub Hafiz and Hafizur Rahman. Dr Amirul, the head of the body, spoke of some findings.
Dr Amirul said they could not find any ligature marks in the throat. The soft tissues could not be observed "as the body was partially decomposed".
"However, we found the coronary artery intact. We found nothing new in the x-ray," he said.
While talking to media, Mohamed Athif said he is hopeful that the second autopsy will reveal some important information about the death of Raudha.
A second year MBBS student of Islami Bank Medical College in Rajshahi, Raudha was found dead at her dormitory room on March 29.