Probe finds Raudha was not murdered
Father asks court not to accept final report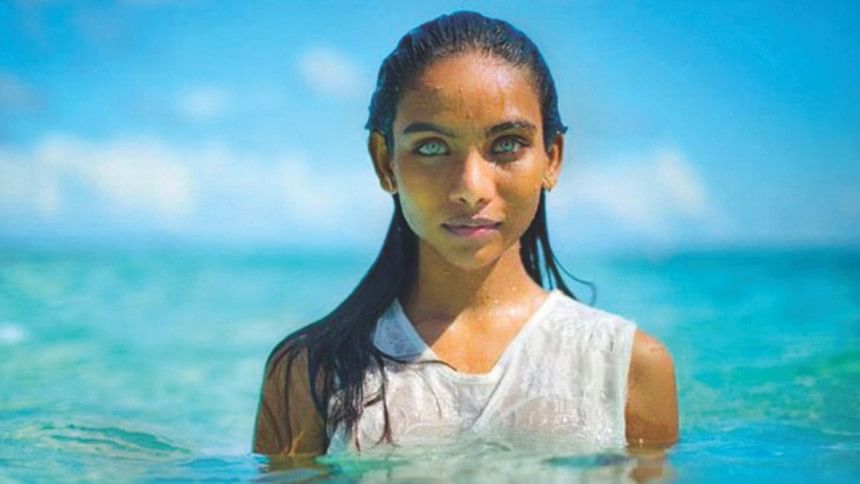 Maldivian model Raudha Athif took her own life out of frustration over her breakup with her boyfriend, found an investigation by the Criminal Investigation Department.
The CID yesterday filed the final report in the murder case of the medical student with the court of Rajshahi Metropolitan Magistrate Mahbubur Rahman.
CID Inspector Asmaul Haque, investigating officer of the case, in the report said the model's father, Mohamed Athif, accused one of her classmates of murdering her daughter due to "factual mistakes".
He also prayed the court to relieve the lone accused of the murder charges.
However, Mohamed Athif yesterday filed a petition with the court requesting it not to accept the CID's final probe report as he was yet to see it, said Assistant Public Prosecutor Mahfuzur Rahman.
The court fixed November 28 for holding hearings on the probe report and the petition.
Raudha, who featured in Vogue India cover as a model, was found dead at her dormitory room at Islami Bank Medical College in Rajshahi on March 29.
Inspector Rashidul Hasan of the Detective Branch of Rajshahi police probed a case of unnatural death, filed by the college authorities.
Mohamed Athif, also a physician, filed the murder case with Motihar Police Station on April 10. Inspector Anwar Ali of the police station investigated the murder case.
The two investigators primarily confirmed that Raudha died by suicide. However, their probe reports didn't mention the reason for the suicide.
The murder case was later transferred to the CID.
IO Asmaul said the second-year MBBS student "committed suicide by hanging herself from a ceiling fan with a scarf".
"Assisted by senior CID officials, I examined all the issues raised by Raudha's father and found that those were raised due to factual mistakes," he added.
A Maldivian police team visited Rajshahi on April 3-7 to probe Raudha's death. After returning home, the team at a press conference ruled out any possibility of murder in the case.
Raudha's parents had said they saw finger marks on her neck and suspected that somebody might have strangulated their daughter to death.
Mohamed Athif later married a Bangladeshi woman and settled in Rajshahi.
On April 24, the CID exhumed Raudha's body from the grave and arranged a second autopsy. But the fresh autopsy could not find the cause of her death as the body had decomposed.
According to IO Asmaul, the forensic report of Raudha's laptop and mobile phone, prepared by the CID's Forensic Lab in Dhaka, found that she had a "close relationship" with her Maldivian boyfriend in London. Raudha was frustrated over the breakup with him.
Mohamed Athif yesterday said, "There is evidence of murder. If the police claim it to be a suicide, they have to explain it properly."