Suicide
Confirms autopsy report; parents reject it, bury daughter in Rajshahi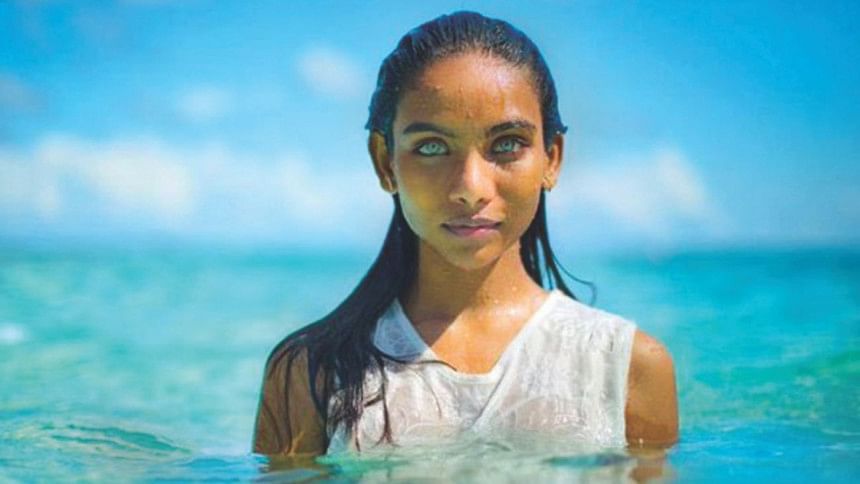 Maldivian medical student and model Raudha Athif committed suicide by hanging herself, said the autopsy report yesterday.
Her family members, however, rejected the report and were considering seeking a second autopsy.
Prof Mansur Rahman of Barind Medical College, chief of the three-member medical board that performed an autopsy on her body on Friday, said they did not find any strangulation marks on her neck. There were no injury marks on her body either.
"All members of the board are of the view that it is a clear case of suicide," he said.
The board yesterday submitted its report to Ataur Rahman, sub-inspector of Shah Makhdum Police Station, and also the investigation officer of the unnatural death case filed on Wednesday.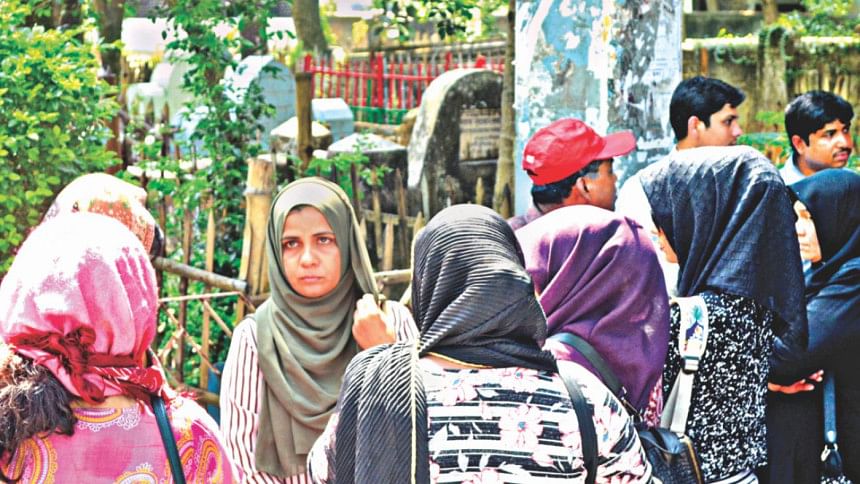 However, Raudha's brother Rayyan Athif, 18, told The Daily Star yesterday that his family members had no confidence in the report and that they "are considering seeking a second autopsy by an independent authority".
Raudha, a second-year student of Islami Bank Medical College, was found dead in her room at the women's dormitory of the college in Nawdapara area of Rajshahi city on March 29.
"We've seen her body, her tightly-held fists, wide strangulation marks on the neck and multiple bruises as if somebody strangled her. We are not ready to believe it was a suicide," said Raudha's mother Aminath Muharrimath.
Muharrimath, her son and nine relatives have been staying at Rajshahi Parjatan Motel since Thursday under police protection. She talked to The Daily Star correspondent at the motel's lobby yesterday.
On the night of her death, students of the dormitory saw Raudha going out of the hostel around 11:00pm. She went to see a doctor at the college's hospital as she was vomiting and felt sick. One girl from the hostel accompanied her to the hospital and another girl saw her return around 11:30pm, said the mother.
"The college authority on Thursday did not allow us to see her prescription, meet the doctor she saw or talk to security guards. They claimed that she did not go to the hospital. How is it possible?" said Muharrimath.
On Friday night, the college authority allowed the family members to talk only to the security guards who informed them that Raudha went out at 9:00pm, she said, adding: "I called her at 12:40am but I was put on call waiting, which means she was talking to someone."
Abdul Aziz Riyad, secretary of the medical college, said they were not "officially aware" of Raudha going outside around 11:00pm. They learned that she went outside around 9:00pm as she was having stomach pains.
Rayyan said the authorities claimed that students broke into the room seeing her hanging and got her down. "We did not see any sign of breaking in ... no cracks, dents on the door," he said.
Muharrimath said she did not request the police to hand over her daughter's body without an autopsy, as reported by this paper that quoted a police officer as saying so.
Amir Zafar, deputy commissioner of Rajshahi Metropolitan Police, said the victim's family already informed top police officials about the allegations.
Meanwhile, Raudha was buried at Hetemkha Graveyard in Rajshahi city by Quantum Foundation of Bangladesh in presence of her family. Maldives Ambassador to Bangladesh Aishath Shann Shakir was also present.
Raudha's brother Rayyan said she was buried in Rajshahi considering transportation issues. "Her body had already started decomposing. An autopsy has been done. We don't want to affect it anymore."