"I'll walk to office if necessary": CJ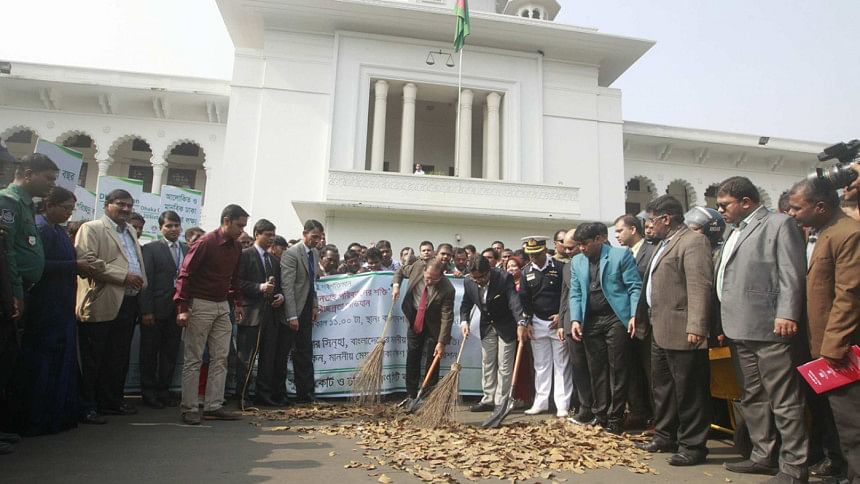 Chief Justice Surendra Kumar Sinha today joined the Dhaka city cleaning campaign and requested Dhaka South City Corporation Mayor Sayeed Khokon to take necessary measures in this regard.
"If necessary, I will go to the Supreme Court on foot to keep the city clean," he said during the city corporation's cleaning drive at the court premises.
The chief justice welcomed the drive and said: "The SC is a sacred place. Its premises should be kept clean. Due to lack of funds and manpower, it is not possible to maintain cleanliness of the SC premises. But we all should contribute to keep the premises clean to boost respect for the institution."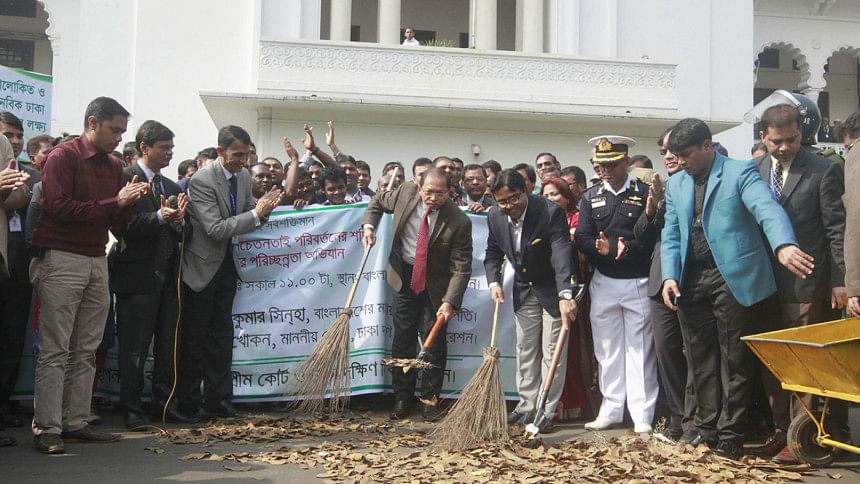 He praised Khokon for the initiative saying, "This is the first time any mayor in Bangladesh has taken such initiative. You should take all necessary measures to make Dhaka free of pollution. We will help you implement the initiative in every way possible. It is not possible for a lone mayor to keep the city clean. A combined effort will enable us to ensure a clean city for the next generation,"reports the Bangla daily Prothom Alo.
The DSCC and SC organised the cleaning campaign at the court's premises as part of the city corporation's year-long initiative styled 'Clean Dhaka-2016' with the slogan "Your awareness is the power for change".
Sayeed Khokon underlined that the citizens of the city play the most significant role for keeping their city clean.