SCBA concerned over CJ's leave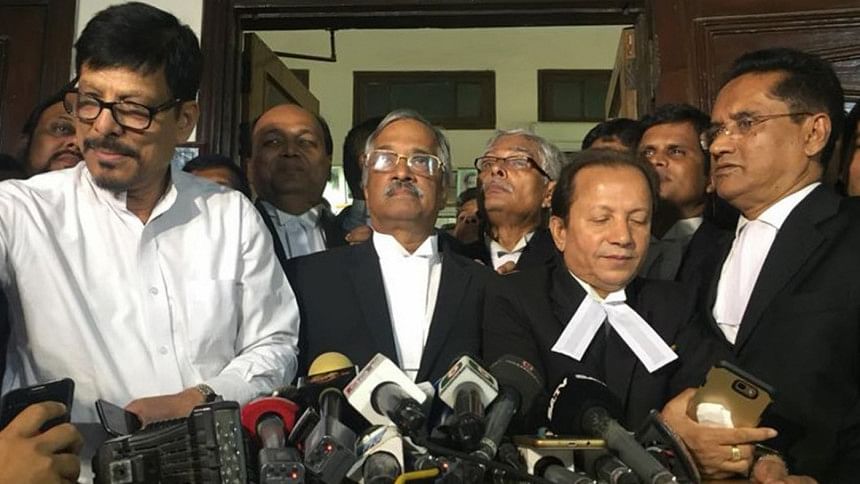 The Supreme Court Bar Association (SCBA) today expressed grave concern over the sudden leave of the Chief Justice Surendra Kumar Sinha.
"It is an unexpected leave. We are shocked over the matter," SCBA President Advocate Zainul Abedin came up with the remarks while talking to reporters after emerging from a meeting at the Bar office this afternoon.
He said several senior lawyers of the Supreme Court attempted to meet the chief justice but failed which is a matter of concern.
"Such incident is unfortunate for the judiciary. It will not bring any good for anyone, even for the government as well. People want to know what has happened and the main cause behind the leave," Zainul said.
Earlier in the day, Zainul, also a vice chairman of BNP, said that the "chief justice has been forced" to go for a month's leave.
He said a political party [Awami League] has been putting a huge pressure on the chief justice centring the judgment on the 16th amendment to the constitution that scrapped authority of the parliament to impeach the Supreme Court judges.
"We think, the chief justice has been forced to go for the leave in face of the pressure," he added.
Law Minister Anisul Huq yesterday said Chief Justice Surendra Kumar Sinha will go on a month's leave from today on health grounds. Amid concern from different quarters including BNP, the minister today said the chief justice has taken the leave as he was suffering from cancer.