SCBA slams DU VC over campus entry bar
Demands resignation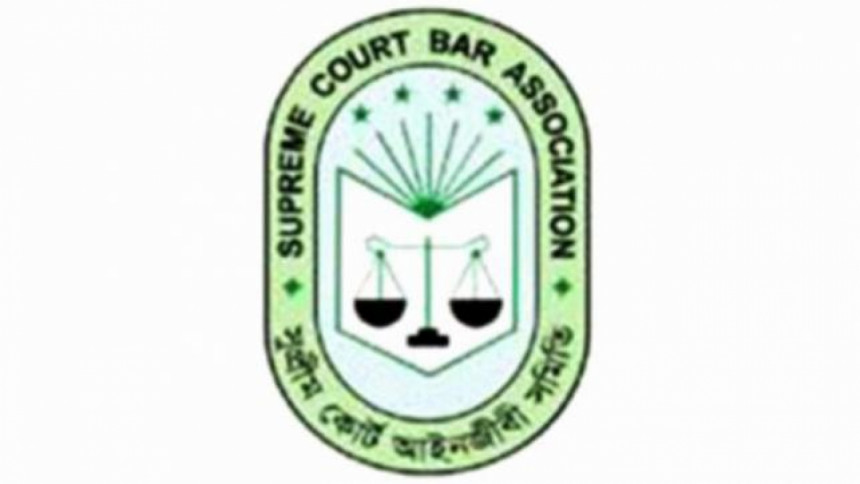 The Supreme Court Bar Association (SCBA) today came down heavily upon Dhaka University Vice-Chancellor Professor Akhtaruzzamanand demanded his resignation over restricting outsiders to enter the university campus.
The SCBA leaders also criticised his stance against the ongoing quota-reform movement.
"Dhaka University's vice-chancellor has ordered a bar on the entry of general people to the university campus after announcing that the students involved in quota-reform movement have connection to militancy which we think is his dictatorship. He (the VC) cannot do so in any manner," SCBA President AdvocateZainul Abedin said.
Speaking to a press conference at the SCBA auditorium, Advocate Zainul Abedin allegedthe DU VC is pushing his students to the militancy connection.
The responsibility of the DU VC is to ensure the security of students of the university, but instead of doing so he (the VC) is remaining busy to establish the ill interest of the government by making provoking statements, he said.
He said many students who are involved in the quota reform movement have been attacked and severely injured while many others have been arrested.
The SCBA president demanded formation of a committee with a Supreme Court judge and two former vice-chancellors to investigate the incidents of attacks on the quota-reform movement activists and to arrest and punish the persons responsible for the incidents.
He called upon the government to immediately release the detained students, to provide treatments to the injured students and arrest and punish the attackers.
Terming the quota-reform movement a logical movement, Advocate Zainul said they have support for it.
He also urged the government to accept the movement and to issue a gazette notification about reform to the quota system in civil service.
Meanwhile, SCBA Secretary Barrister AM Mahbub Uddin Khokon demanded resignation of the DU VC.
He said the quota reform movement activists have been attacked, injured and insulted even after the prime minister had announced cancellation of the quota system in the government service.
The prime minister and the home minister are not saying anything about the incidents which is not acceptable, he added.