SCBA president, secretary get bail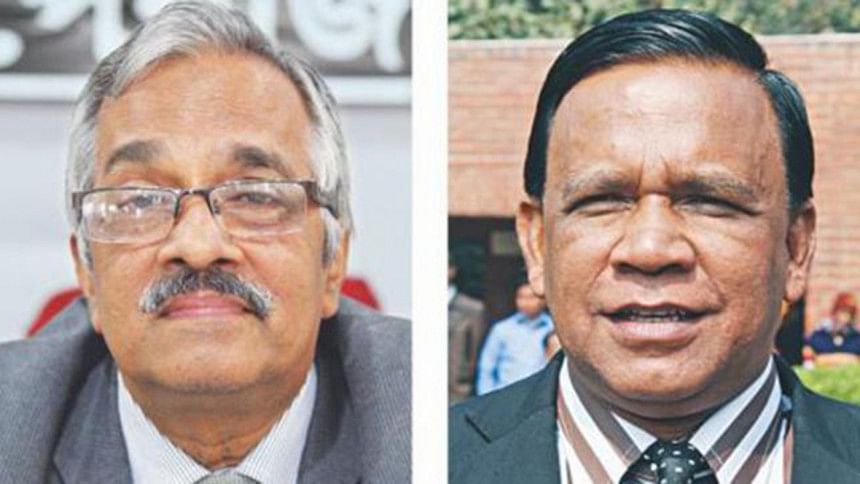 The High Court today granted anticipatory bail to Supreme Court Bar Association (SCBA) President Advocate Zainul Abedin and its Secretary Barrister KM Mahbubuddin Khokon in three separate criminal cases.
The cases were filed with Ramna Police Station on charges of preventing law enforcers from discharging their duties during the agitation by BNP-led alliance on February 8 when a lower court convicted and sentenced BNP Chairperson Khaleda Zia in a corruption case.

Today, the HC granted bail to Zainul and Khokon, also vice-chairman and joint secretary general of BNP respectively, till submission of the police report to the lower court in the cases.


The HC bench of Justice Obaidul Hassan and Justice Krishna Debnath passed the orders of bail after hearing separate petitions filed by Zainul and Mahbubuddin seeking anticipatory bails in the cases.

The accused BNP leaders also appeared before the HC bench for bail.

BNP leader Barrister Moudud Ahmed argued for them at the court.