5 more Chawkbazar fire victims identified thru DNA tests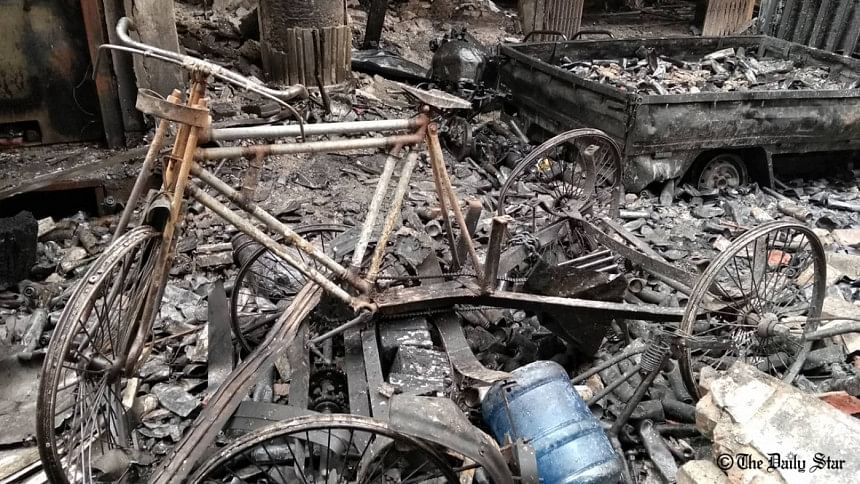 Criminal Investigation Department (CID) has identified the bodies of five more victims of Chawkbazar fire tragedy through DNA tests.
Today, the bodies of Haji Ismail, Foysal Sarwar, Mostofa, Rehnuma Tabassum Dola and Mohammad Jafor were identified, Additional Inspector General of CID Sheikh Himayat Hossain said.
Victims' DNA matched with five claimants, said Sheikh Himayat.
Earlier, 24 claimants gave their sample to the CID to 20 bodies which were burnt beyond recognition in the Chawkbazar fire.
A total of 67 bodies and one severed hand was recovered from the spot where the fire broke out at Chawkbazar in Old Dhaka on February 20, said Himayat Hossain.
Of them, 48 identified bodies were handed over to their family members.
A total of 23 families provided DNA samples for 20 bodies. DNA of 16 dead victims completely matched with 16 claimants.
Of the remaining four bodies, two were found to be the parts of bodies identified earlier through DNA.
Now, there still remains two bodies, which have been DNA profiled, but they have no claimants, the official said adding that however there are three families still who have missing relatives.
Mosammed Fatema gave DNA sample for his missing son, Shafiqul for his relative Mohammad Helal and Altaf Miah for his son Mohammad Rafiq but it did not match with any bodies, the official said.