Revenue Collection Approach
High inflation reveals inherent weakness: CPD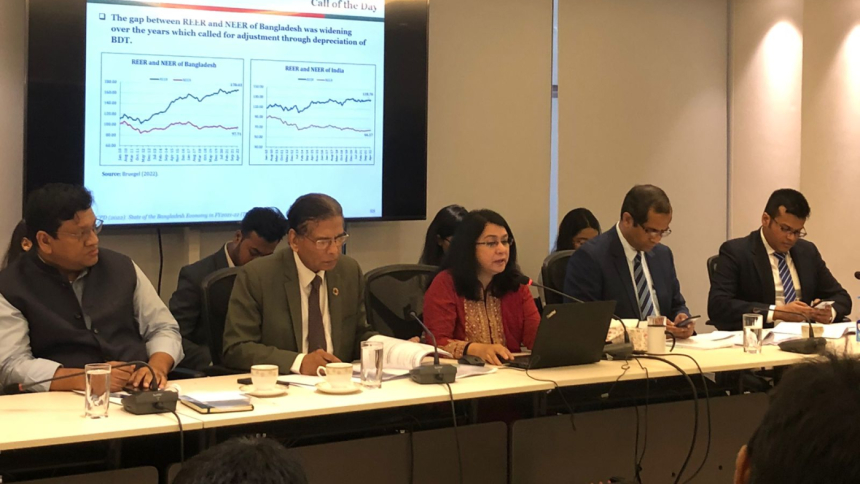 High inflation in Bangladesh has revealed the inherent weakness in the government's domestic resource mobilisation approach, which is largely dependent on revenue collection from indirect taxes, said the Centre for Policy Dialogue (CPD) today.
An analysis shared at the CPD media briefing on State of the Bangladesh Economy in FY21-22 shows that at least 29 imported essential food items currently face a high incidence of tax.
The government has recently been obliged to withdraw VAT on soyabean oil in a bid to prevent the price of soyabean oil from increasing further. It is likely that if inflation continues at the present rate, the government may be compelled to withdraw other indirect taxes on essential items as well.
"Thus, the fiscal policy which is highly dependent on indirect taxes propagates economic inequality in society and forces the government to trade-off revenue generation in the face of high inflation."
Point-to-point, inflation shot up to 6.29 per cent in April, the highest in 18 months. It was 6.22 per cent in March.
The CPD shows how high inflation is directly threatening the food security of workers earning a minimum wage.
"Hence, it is urgent to revisit and revise the minimum wages of workers in all industries immediately."
The struggle of the poor and low-income group that began with the outbreak of Covid-19 in early 2020 is now worsened by the unabated rise in the prices of essentials.
These people are still grappling with their limited budgets as the pressure of price hikes continues to mount. This is affecting the economic recovery process as a large section of people are still struggling to stay afloat.
"Though the current price hike is mainly due to high import cost, domestic factors, such as market distortion by a few dominant players, are also responsible," said the CPD.
The National Board of Revenue should immediately consider removing the advance income tax, advance tax and regulatory duty on all imported essential food items, it said.
"The role of the Bangladesh Competition Commission needs to be strengthened, particularly in the case of the essential consumer goods market."
"The Commission should develop a database, regularly monitor the dominant market players' operations, examine the market control and manipulation (if any), and take proper measures."
According to the CPD, following the trend of the first six months of FY22, it has now become obvious that the annual targets of revenue mobilisation will not be attained.
If the ongoing trend in revenue mobilisation is maintained, the revenue shortfall in FY22 is expected to be around Tk 30,000 crore.
Operating expenditure owing to subsidies and interest payments is expected to rise in the latter half of FY22 and the upward trend is likely to continue in FY23.