'Ashwin thinks like a batsman'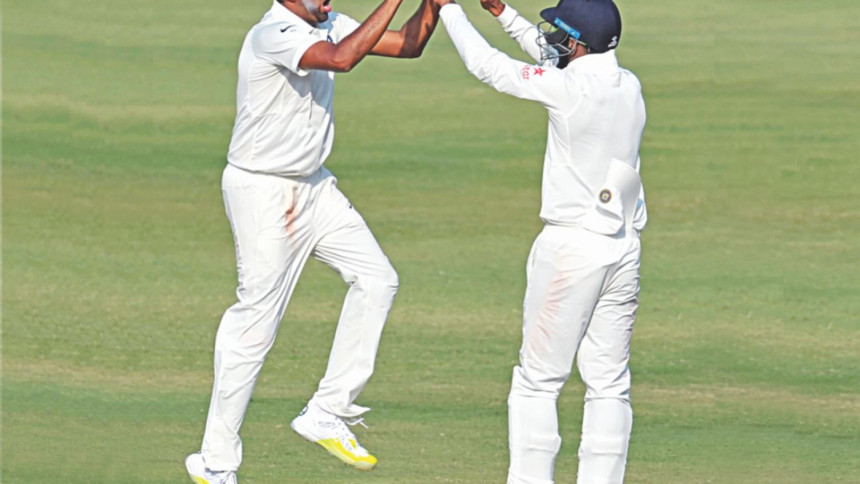 India off-spinner Ravichandran Ashwin received plenty of acclaim after breaking fast-bowling legend Dennis Lillee's record by becoming the fastest bowler to take 250 wickets in Test cricket. The 30-year-old reached the mark in his 45th Test. Lillee had reached the mark 36 years ago in his 48th Test.
Aswin's teammate Cheteshwar Pujara described him as the 'toughest spinner' for any opposition to face.
"Many teams plan on how they are going to face Ashwin, but he is the toughest. I would like to congratulate him for reaching 250 wickets. The way I look at him, the kind of brain he has, he thinks as a batsman. He knows the weaknesses and what are the areas to bowl in. He is the most experienced bowler we have," said Pujara.
"I don't think he is very desperate for wickets. He understands that there are some situations where he has to bowl tightly. If you look at the first innings, he tried his best and bowled to a plan. He may not get wickets on some occasions, but we bowl as a unit and we have a partnership.
"Most of the time, Ashwin takes the wickets and [Ravindra] Jadeja holds the batsmen, but sometimes Ashwin has to hold the batsman. He did that in the first innings," he added.
Bangladesh batting coach and former Sri Lankan cricketer Thilan Samaraweera reckons Ashwin will break many more records in the coming years.
"I think if he plays for seven to eight more years, he will be able to take 600 to 800 wickets," said Samaraweera.