'Wicket has opened up to spin'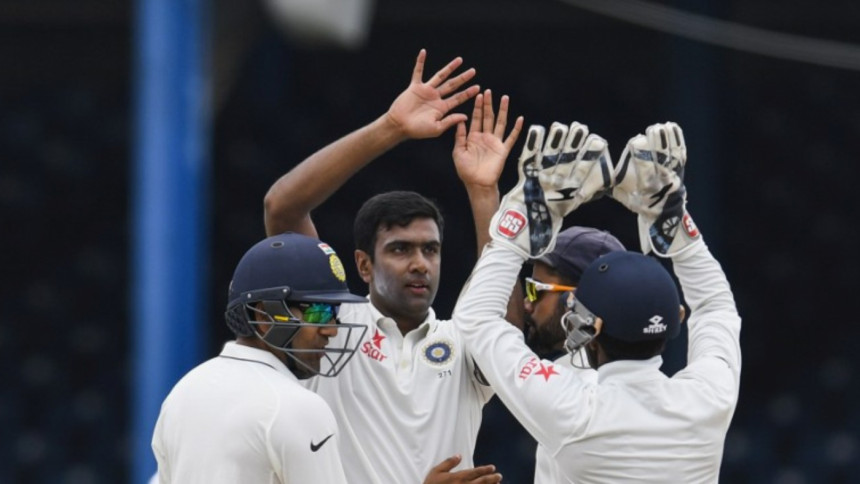 With seven more wickets to go, India are in the driving seat in this Test. Had Bangladesh been able to negotiate India's spinners after tea, they would have been in a much better position going into the final day. However, Ravichandran Aswin and Ravindra Jadeja got the better of the Bangladeshi top order.
And according to Cheteshwar Pujara, it's going to get a lot more difficult on day five.
"I think ball has started turning now.  Probably the wicket is slightly on the slower side but it has opened up; there will be more assistance for the spinners tomorrow.
"We expected the ball to turn from Day Three but it started turning from Day Four. We bowled as a good bowling unit because it wasn't an easy wicket, we bowled with a lot of patience, and we had to work hard to get them out," said Pujara during the post-day press conference at the Rajiv Gandhi International Stadium yesterday.
Despite getting a 299-run lead in the first innings, India decided against enforcing the follow-on and batted for a session. Explaining the reason behind that decision, Pujara said: "Because the bowlers had bowled more than 100 overs and we had fielded for more than 100 overs, we wanted to give them a little break for the session so that they could recover."
"When I went in to bat the idea was to score as many runs as possible. We were looking forward to putting 150 to 200 runs on the board. I was just batting freely and we just wanted to express ourselves," he added.
With one more day to go, he is confident that the hosts will be able to gobble up the final seven wickets.
"We are hopeful of getting those seven wickets as early as possible. They [Bangladesh] batted well in the first innings, but these are difficult conditions."