Talks on polls now to end next month
EC sets new timeframe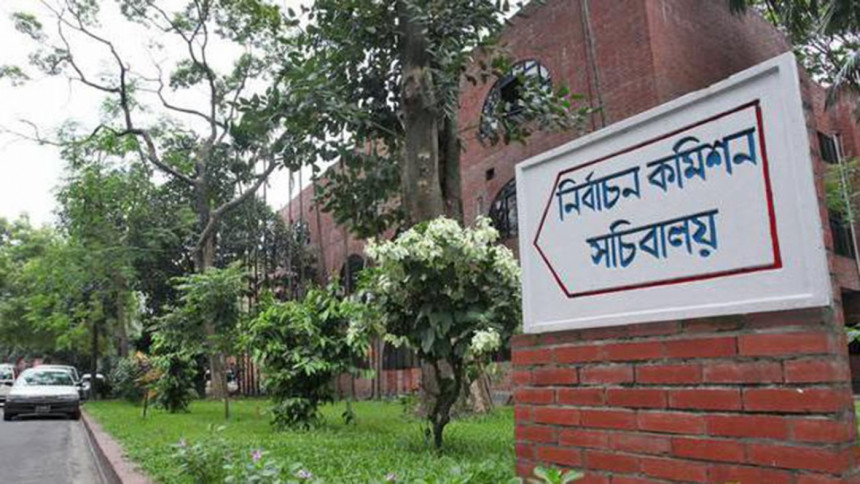 The Election Commission is going to extend the September 20 deadline for wrapping up talks with political parties. 
"We won't be able to complete talks with all political parties within the stipulated time as there was Eid vacation and Chief Election Commissioner KM Nurul Huda will be visiting Afghanistan this month for a week to join an international conference," acting EC secretary Muhammad Helaluddin Ahmed told The Daily Star yesterday.
The commission has been in discussion with election stakeholders for nearly three weeks to know their opinion about the next parliamentary elections scheduled to be held late next year.
Earlier, the EC had announced that it would complete talks with 40 registered political parties by September 20.
Starting from August 24, the EC has already held talks with seven political parties, civil society members, editors, senior journalists and representatives from print and electronic media.
The commission has drafted a new talks schedule which will be finalsied soon. According to the draft, the EC will sit with Jatiya Party on October 9, BNP on October 12 and the ruling Awami League on October 16, said EC sources.
Bangladesh Muslim League and Bangladesh Khelafat Andolan will hold talks with the EC on October 2, Bangladesh Tarikat Federation and Bangladesh Jatiya Party on October 4; Bangladesher Samajtantrik Dal and Jaker Party on October 5; and Jatiya Samajtantrik Dal (JSD) and Jatiya Samajtantrik Dal (Jasod-Rob) on October 8, says the draft.
Bikalpadhara Bangladesh will meet the EC on October 9, Bangladesh Workers Party and Bangladesh National Awami Party on October 11, Gonotantri Party on October 12, Communist Party of Bangladesh and Krishak Sramik Janata League on October 15, Samyabadi Dal on October 16 and Bangladesh Jatiya Party and Liberal Democratic Party on October 17.
The commission has been holding talks with two political parties every day from 11:00am to 1:00pm and 3:00pm to 5:00pm. Ten representatives from each of the political parties are invited to join the discussion.
The EC also plans to hold talks with election observers on October 23, leaders of women organisations on October 25 and election experts on October 30.
A large number of civil society members during talks with the EC recommended restoring the "no vote" option in ballots, creating a level playing field for all political parties and deploying army for holding the next parliamentary elections in a free, fair and participatory manner.