Draft Electoral Roll 2022: Women comprise over half of new voters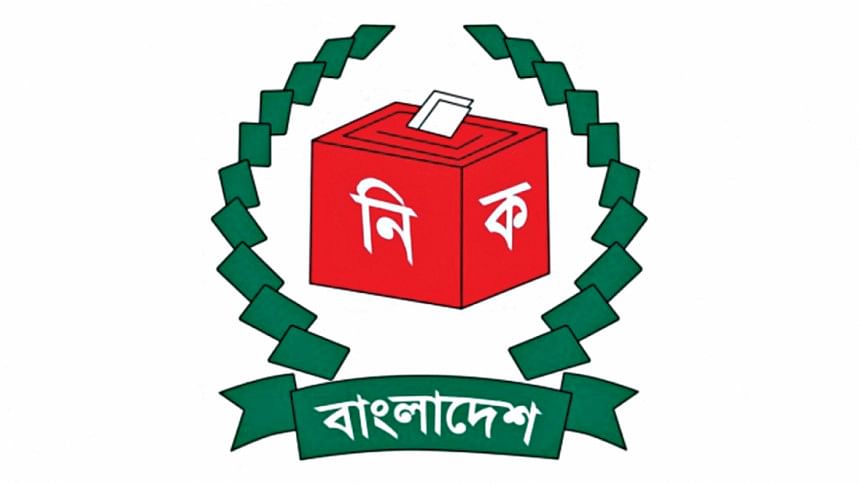 More female voters have got on the voter list than males during the last registration of prospective voters ahead of the 12th parliamentary election.
After updating the voter roll for 2022, the Election Commission found that 53.34 percent of the newly added voters were females, according to the draft voter list unveiled by the EC last month.
The figure was 30.31 in 2021 and 40.30 in 2020.
EC officials said strong campaigns putting emphasis on enrolling all eligible women has brought about a change in people's attitude towards registering females. They said it was one of the reasons for the rise in the number of new female voters.
Enquired about the reason for the significant rise, NID wing Director General AKM Humayun Kabir said, "Many women registered in the draft voter list this time as the enumerators went door-to-door. Campaigns were also conducted to make sure that no eligible women are left out."
He said many women could not become voters over the last two years due to the pandemic. They took the chance this year, he added.
Humayun also pointed out that during the voter list update work, 22.09 lakh dead voters were removed.
EC enumerators went door-to-door from May to November last year to collect information. This was the last registration process for prospective voters before the next general election, scheduled to be held in late December this year or early January next year.
Releasing the Draft Voter List-2022 on January 15, EC Secretary Jahangir Alam told journalists that the final roll would be published on March 2 and the 12th parliamentary polls would be held using that list.
According to EC data, 57.74 lakh voters increased in the draft voter list since March 2, 2022. Of them, 30.80 lakh are females.
During the updating of the voter roll in 2021, at least 15.66 lakh new voters were added. Of them, 4.74 lakh were females.
A total of 19.18 lakh new voters, including 7.92 lakh females, got registered in 2020.
About the figures of fewer women registering in 2021 and 2020, EC officials said women usually show reluctance to collect birth certificates by paying fees. Also, many unmarried Hindu women show unwillingness to get registered as voter with their parents' addresses.
Besides, unmarried women, and those from poverty-stricken areas and with lower educational qualifications are less interested in becoming voters, the officials added.
Failures to produce parents' national identity cards, long distance of voter registration centres from their homes and reluctance to take pictures on religious and social grounds were also among the reasons for the low number of women voters registering.
Mentioning these reasons, the EC in its May-10 order last year urged all elected women vice-chairmen of upazila and union parishads and municipalities to play an active role so that more female voters get enrolled.
The EC in another order asked all election officers in upazilas and districts to ensure that no women is left out.
Despite the progress made last year, EC data shows that the increase in the number of new female voters was still less than that of the male voters between December 2018 national election and January 15, 2023. A total of 1.48 crore voters were added to the voter roll during this period. Of them 47.29 percent were females.
Some 1.22 crore voters were added between the parliamentary polls in January 2014 and December 2018. Of them, 47.45 percent were females.
A total of 1.09 crore voters were included in the voter list between December 2008 national polls and January 2014 polls. Of them, 42.23 percent were women.
Although 3.86 lakh more women registered than men this year, their share in the draft voter list remains lower than males.
On January 15, there were total 11.90 crore voters. Of them, 49.28 percent were females.
There were 49.56 percent female voters during the 2018 parliamentary polls. The figures were 49.84 and 50.87 during the 2014 and 2008 polls respectively.
Earlier, Election Commissioner Md Alamgir said more women moving to cities was among the key reasons for the drop in the number of female voters.