Nusrat Murder Case: HC to interfere if negligence found in probe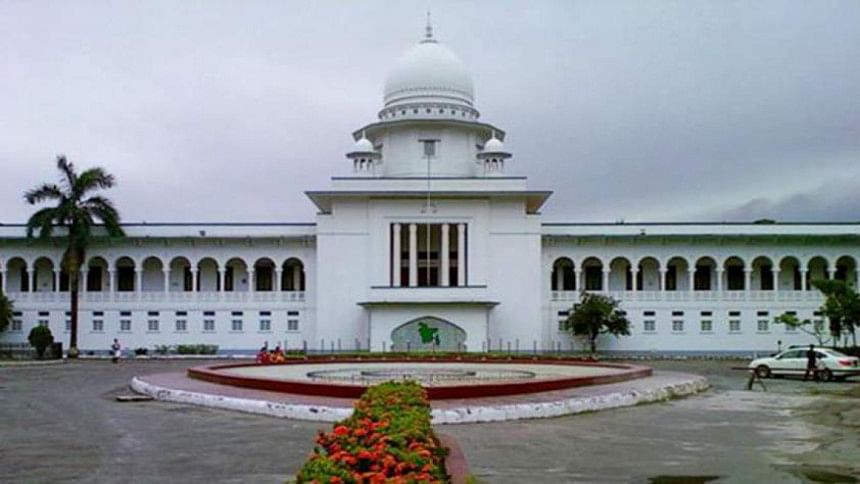 The High Court would interfere if it finds negligence into the probe of Feni madrasa student Nusrat Jahan Rafi murder case.
The HC bench of Justice Sheikh Hassan Arif and Justice Razik-Al-Jalil yesterday made the statement responding to a suo moto move of barrister Syed Sayedul Haque Suman, a lawyer of the Supreme Court.
In the suo moto move, barrister Suman prayed to the authorities concerned for a judicial inquiry into Nusrat's death. He placed newspaper reports before the HC bench, saying the incident has sparked protest across the country and a judicial inquiry should be conducted to identify and punish the culprits.
Talking to The Daily Star, barrister Suman said he would move a petition before the HC seeking necessary orders if the investigation into Nusrat murder case was not conducted properly.
The authorities should ensure that Nusrat is not forgotten like Tonu, Mitu or journalist couple Sagar and Runi, the lawyer added.
Nusrat lost her battle for life at 9:30pm on Wednesday, five days after she was set ablaze at a madrasa in Feni's Sonagazi -- an incident that touched off outrage all over the country.
Ahead of her Alim (equivalent to HSC) examination on Saturday, four unidentified persons set her on fire as she filed a complaint of sexual harassment against her madrasa principal Siraj Ud Doula.