Another key accused of Nusrat murder case held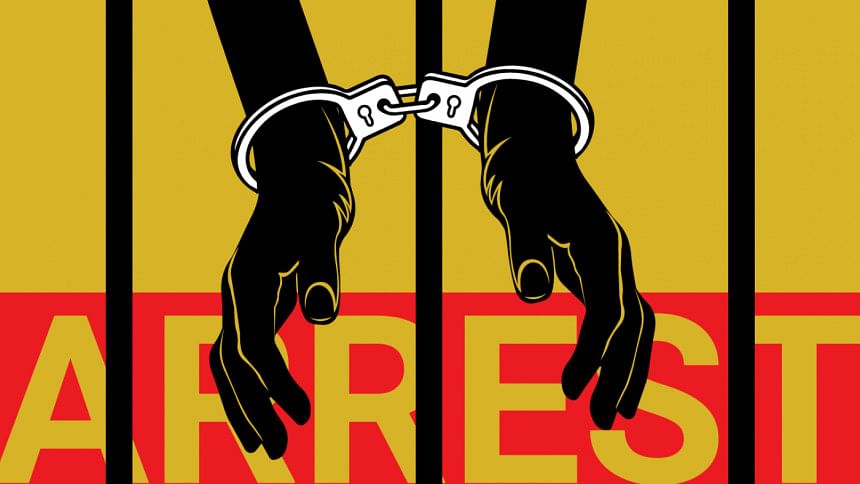 Members of Police Bureau of Investigation today arrested Abdul Kader, 25, an FIR-named accused in Feni madrasa student Nusrat Jahan Rafi murder case, from Dhaka.
A top official of PBI confirmed the arrest but declined to give details in this regard.
Kader, a teacher of the madrasa, stood guard at the entrance of the Sonagazi Senior Fazil Madrasa when Nusrat was set afire on the rooftop of the administrative building of the madrasa on April 6, according to confessional statements given by two key accused Nuruddin and Shahadat Hosen Shamim.
WHAT HAPPENED TO NUSRAT?
Madrasa student Nusrat Jahan Rafi lost her battle for life last night, five days after she was set afire at a madrasa in Feni -- an incident that touched off outrage all over the country.
On April 6, a group of five unidentified persons poured kerosene on the 18-year-old girl and set her afire on April 6 allegedly for refusing to withdraw a case against the principal of Sonagazi Islamia Senior Fazil Madrasa over sexual assault on her late last month.