Khaleda's Treatment: Govt for sending her to BSMMU, not pvt hospital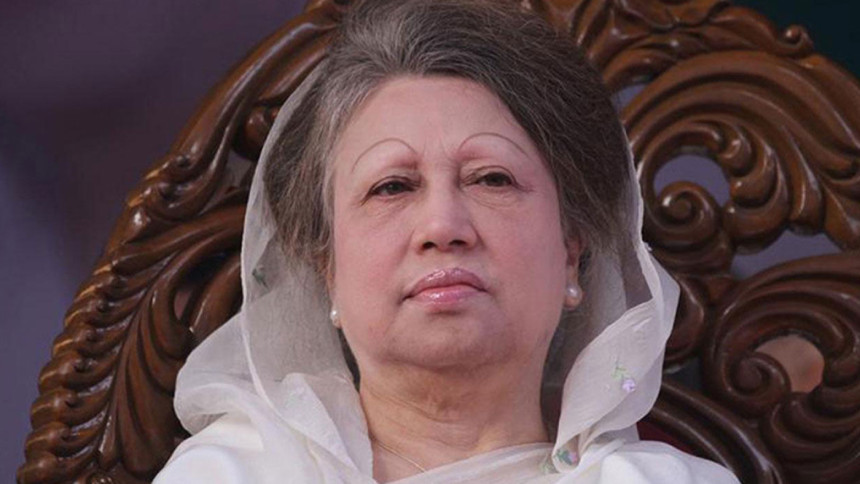 BNP Chairperson Khaleda Zia wants her treatment at the city's United Hospital but the government plans to admit her to a public hospital.
The BNP demanded the party chief be taken to United Hospital for proper treatment after Khaleda's personal physicians met her at the Old Central Jail in Dhaka last Saturday and suspected she had had a mild stroke on June 5.
Talking to reporters at his office, the Inspector General (IF) of Prison rejected BNP's demand as it would violate the jail code.
IG of Prison Brig Gen Syed Iftekhar Uddin said yesterday, "According to the jail code, prisoners have to be treated at government hospitals. If the treatment is not available there then they can be taken to a private hospital."
They would take Khaleda to Bangabandhu Sheikh Mujib Medical University (BSMMU), which has all the facilities needed for the treatment, he said.
"We will take Khaleda Zia to BSMMU tomorrow morning and BSMMU has been asked to be prepared.  But she has to agree," he said.
However, Iftekhar said Khaleda could be treated at the private hospital if the government allowed it, but a decision was needed on who would bear the cost of the treatment there.
In reply to a question, the IG prison said Khaleda did not want to go to BSMMU as she had some observations about the hospital management and government hospital treatment facilities after being taken there once.
"We informed her that we will address those problems and ensure special arrangements before taking her to the hospital," he said.
If she still refused, the higher authorities would have to take further decisions, he said.
Responding to a query, the prison chief said, "Khaleda Zia did not become unconscious. She was just imbalanced and was given treatment immediately.
"We can be sure of her health condition after conducting some medical tests," he said, adding she was fine despite suffering from some age-related ailments such as arthritis.
Regarding Khaleda's Eid celebrations, the IG prison said all sorts of arrangements would be made so that she could offer her prayers, have good food and meet her relatives, he said.
Asked about BNP's claim that she has kept in an unhealthy atmosphere, the IG prisons said it was not true. "Insecticide, pesticide and fogger machine are used in the room she is in. The room also has a curtain and net around it," he added.