Chased by cops, BNP man dies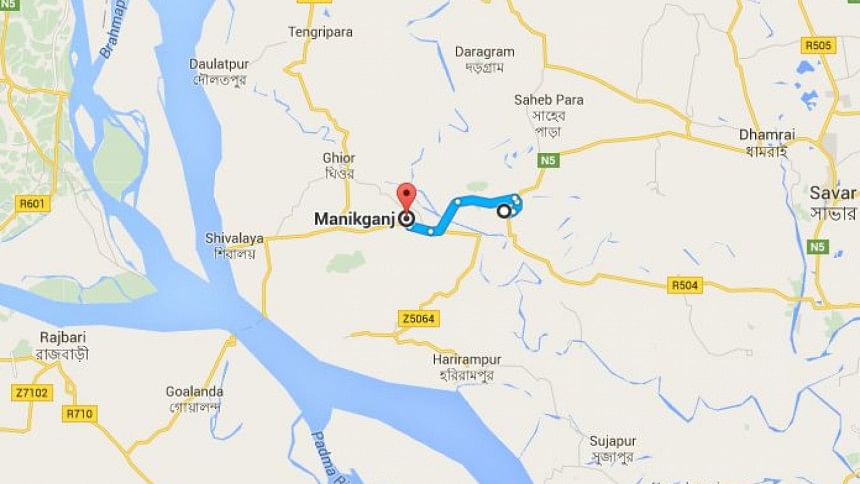 A BNP man died after he suffered a cardiac arrest while hiding in a pond to avoid arrest in Manikganj's Shibalaya early yesterday, his family members said.
The dead, Nizam Uddin Khan, 56, was a former general secretary of Mahadebpur union unit Jubo Dal, the youth wing of BNP.
His nephew Rahat Khan said police raided Nizam's house in Barangail village just after Thursday midnight. Sensing their presence, Nizam got down in a nearby pond.
After the law enforcers left the place, his family members discovered him in the pond unconscious. Doctors declared him dead after he was taken to a local hospital, Rahat said, adding that the physicians told him that his uncle had suffered a heart attack.
Khondaker Akbar Hossain Bablu, agriculture affairs secretary of Manikganj BNP, said Nizam had been involved with the party and its associate organisations for long. 
Monirul Islam, officer-in-charge of Shibalaya Police Station, said Nizam stood accused in seven narcotics cases filed with the police station, and an arrest warrant was issued for him in one of them.
He, however, claimed that police did not raid his house yesterday.
The house is situated behind Barangail police outpost. Police members on patrol often come to the outpost, the OC said.
A patrolling police team went to the outpost yesterday as usual. Nizam might have thought that police were trying to raid his home to arrest him, added the police official.