Tauquir-Bipasha working under Abul Hayat's direction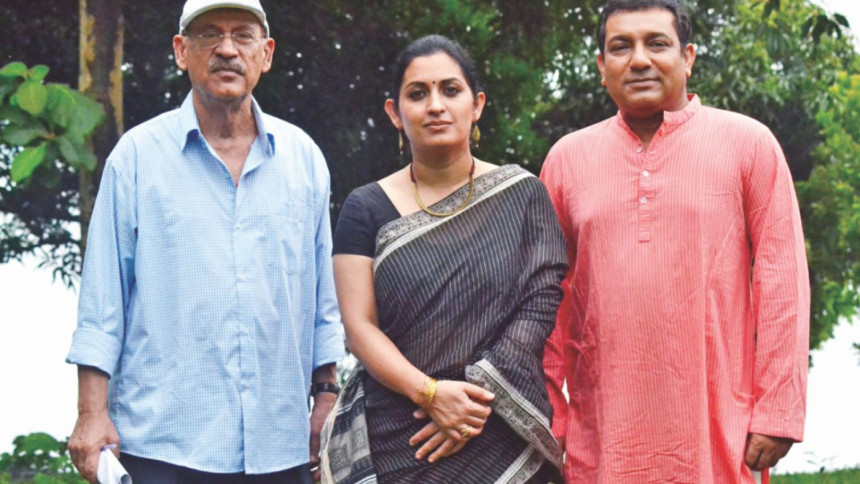 Celebrity couple Tauquir Ahmed and Bipasha Hayat will be seen together in single- episode television play "Sonali Danar Cheel".  Directed by noted actor-director Abul Hayat, the play is currently being shot in Pubail near the capital. 
The story is about Nira and Sajal—played by Bipasha and Tauquir—who struggle to adjust to married life.
How does it feel to work under her father's direction? Bipasha responds, "Sometimes I have argument with my father and sometimes he scolds me. He is very strict as a director."
"Also when I work with Tauquir, we respect each other as co-actors. We work with sincerity so that the audience gets a good feeling about our work," Bipasha added.