Indian censor board clears "Padmavati" with UA certificate
Title change likely for Bhansali's Deepika-starrer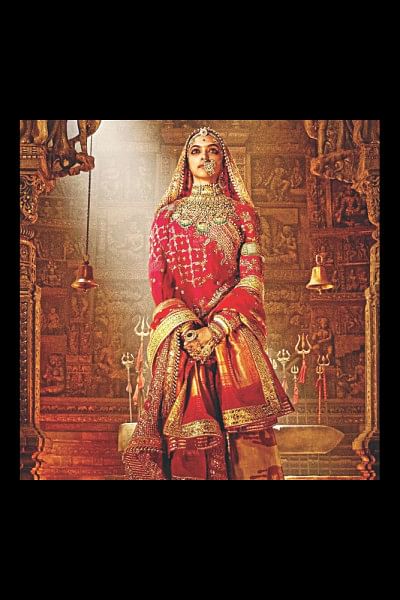 Sanjay Leela Bhansali's much-talked about film starring Deepika Padukone could be called "Padmavat" instead of "Padmavati", as it is one of the suggestions made by India's Central Board of Film Certification (CBFC) to the makers of the film. The film is said to be based on the epic sixteenth-century poem "Padmavat" by poet Malik Muhammad Jayasi,.
The examining committee constituted by the CBFC, popularly known as the Censor Board, had a meeting on December 28 where it decided to give the film the UA certificate with minor modifications. However, some TV channels ran the news that the board has suggested for 26 changes in the film including a change in the title.
"Padmavati" ran into trouble right from the beginning when its director Sanjay Leela Bhansali started shooting in Jaipur in March-April this year with Deepika Padukone, Ranveer Singh and Shahid Kapoor in pivotal roles. Bhansali was slapped and assaulted on the film's sets by the members of Karni Sena who staged an angry protest at Jaigarh fort in Jaipur where Bhansali was shooting for the film. In a video that went viral, protesters were seen running amok, damaging cameras and other shooting equipment while raising slogans and spewing abuses in Hindi.
Later, many Rajput groups had staged violent protests, allegedly over rumours that Bhansali included a romantic scene between the queen and Allauddin Khilji, the Delhi emperor who attacked Mewar's capital Chittorgarh. Their protests intensified after the release of the film's trailer on October 9. Currently, five Indian states have banned the film from releasing.