Film industry plans 15-minute blackout in support of PADMAVATI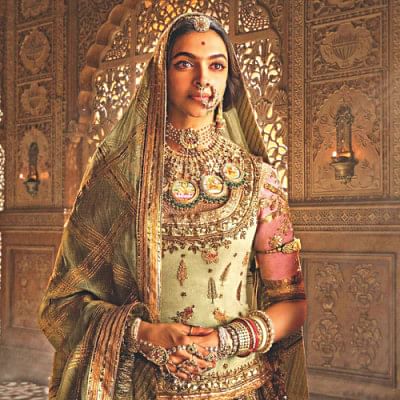 Amid protests against Sanjay Leela Bhansali's upcoming film "Padmavati", the Indian Films and TV Directors' Association (IFTDA), along with 20 other bodies of the film and television industry, is planning a 15-minute blackout in support of the film and "to protect the right to freedom of expression of creative individuals".
Confirming the plan, Ashoke Pandit said: "We will keep showing our support for 'Padmavati' and SLB (Sanjay Leela Bhansali) because it is the basic right of a creative person to tell a story in his own way. Sanjay is a responsible filmmaker, and making a film on history is not something easy for him but a big responsibility. To express our solidarity (with the film), we are gathering on Sunday for a 15-minute blackout where all shooting units in Mumbai will put off lights and no shootings will take place."
Earlier this month, IFTDA, along with several other cine bodies, came together in support of "Padmavati".
The controversy started with the assumption that there are some intimate scenes between Rajput queen Padmavati and Alauddin Khilji, which could hurt the sentiments of the Rajput community. Thereafter, the Rajput Karni Sena started a protest and threatened the makers of the film to stop its release.
The members of film and television industry will be joining the blackout protest, titled 'Main Azaad Hoon', on November 26 at the Film City main entrance starting 3.30 p.m.
Source: TOI