SSC, HSC exams to be held on time in Nov, Dec: Dipu Moni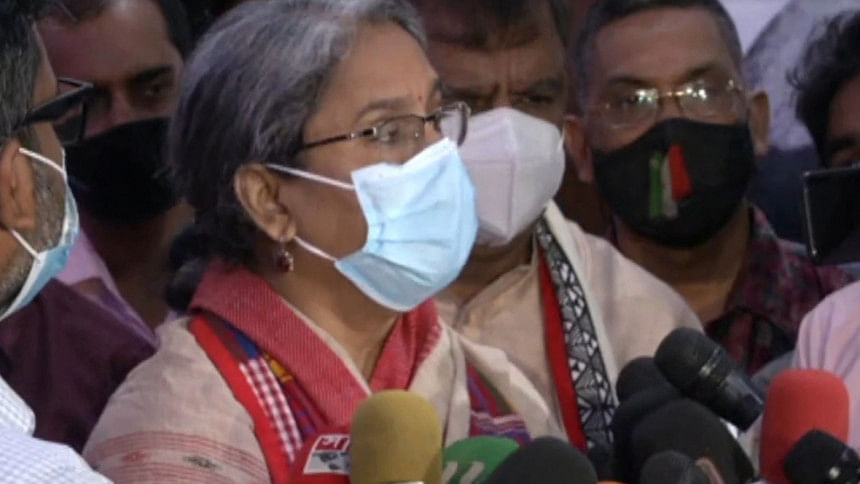 Education Minister Dr Dipu Moni today said SSC and HSC examinations will be held on time in November and December respectively.
The education minister said this while talking to reporters at a programme in Dhaka's Shilpokola Academy today.  
If Covid cases surge, the government will shut down educational institutions without any hesitation, the education minister said.
Further, she said they have no plans to bring pre-primary students to school right now, and that they will take lessons staying at home.
"Let three weeks pass, then we will decide what to do," she said.
The minister said they have received news of Covid infection in some primary schools, which are being taken care of by the Ministry of Primary and Mass Education while they are looking into issues in secondary and other educational institutions.
She expressed her deep condolence over the death of an eighth-grader in Manikganj. "Many are writing in social media about infection among students in different schools. We are immediately looking into those. But we have not found the truth of the information yet," said Dipu Moni.
The ministry is aware and keeping a watch over the situation as the pandemic is ongoing even though the positivity rate is less than five percent. 
Steps are being taken in consultation with local administration and health department whenever they get information of infection in any place, she added.