Hindus too fleeing persecution in Myanmar
453 take shelter in Katupalong as 'armed men besiege Hindu villages in Maungdaw'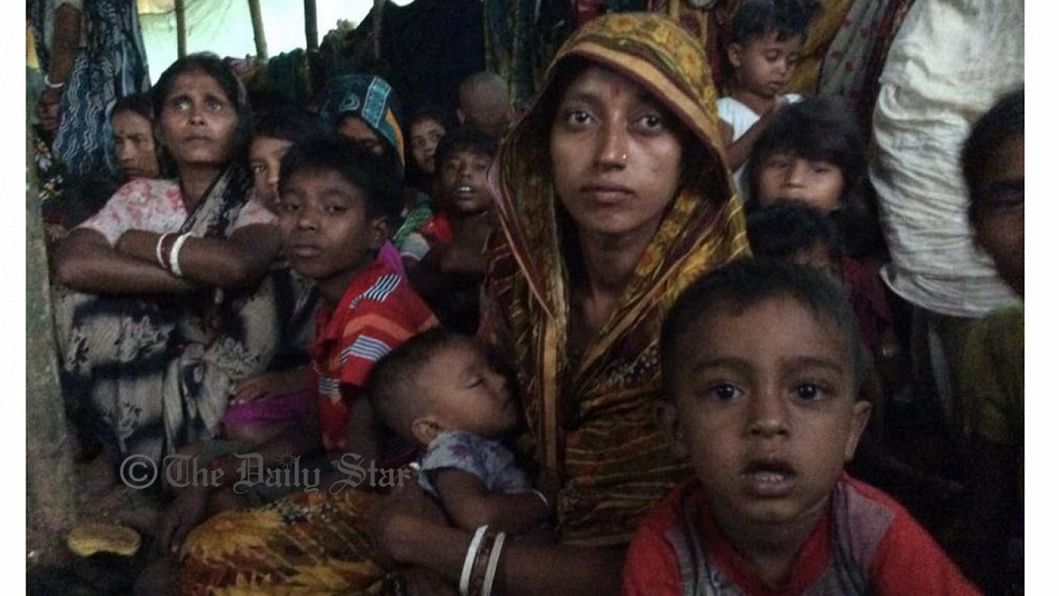 Several hundred members of Hindu community from Maungdaw of Myanmar have fled to Bangladesh through a border in Ukhia of Cox's Bazar amid attack by an "unidentified armed group".
Around 453 people of different ages of the community entered Bangladesh territory along with Rohingyas yesterday through Rezu Amtola border and took shelter in a makeshift tent at Paschim Hindupara of Katupalong, reports our correspondent visiting the spot.
More around 200 people of the same religious community are stranded in the no man's land along the bordering areas of Baishfari, Chakdhala and Tambru.
The Hindu refugees said unidentified people with firearms, bombs, and knives besieged their villages on August 25, when a group of insurgents carried out attacks on Myanmar security forces.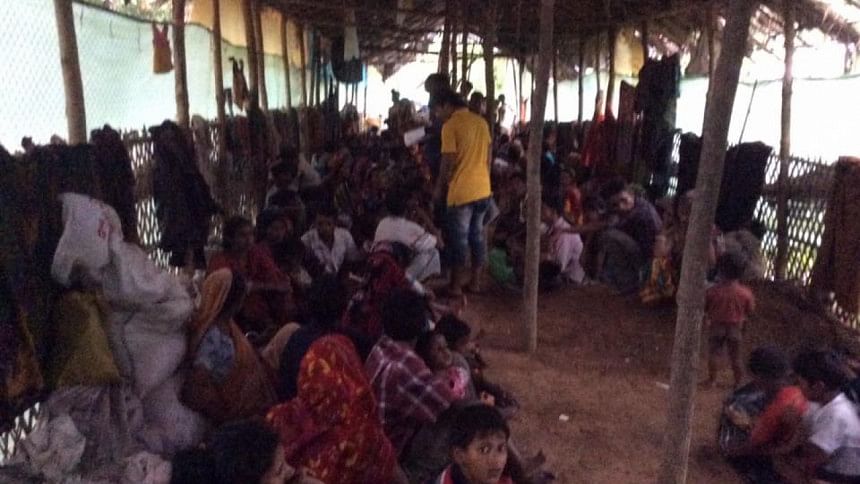 The people, wearing black cloth and black veil, surrounded Fakira Bazar, Riktapara and Chikonchhari villages till yesterday and "killed some 86 people of the community", they claimed.
"My husband Kanu Rudro went to visit our son-in-law's house at Fakirabazar. But they [unidentified armed men] killed all of them [Kanu, his daughter, and son-in-law]," wailed Bakul Bala Rudru.
Another victim, Niranjan Rudru from Chikonchhari of Maungdaw told The Daily Star that some people, wearing black cloth, besieged the villages and set fire to the Hindu houses.
"There was no name or number on their black cloth. But they were carrying guns, bombs and knives," he recalled while narrating the reasons for fleeing to Bangladesh.
They said one or two Hindu children remain missing while crossing the border with Rohingya refugees.
"We have been living in Burma for many generations. We are Burmese Hindu," said Chittya Ranjan Paul, who crossed the border also and entered Katupalong around 5:30pm yesterday.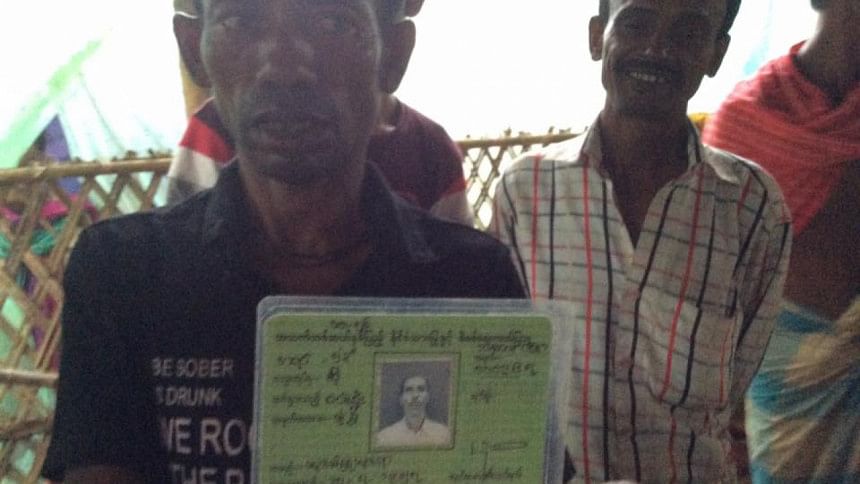 His identify card issued by the Myanmar government introduced him as "Indian", said our correspondent.
Meanwhile, aid workers were found enlisting the names of the Hindu refugees while local Hindu community people came forward to provide them food and shelter.
"We are collecting money from our people with the instruction of our community leader to provide them with food and accommodation," said Swapan Sharma Rony, a resident of Katupalong village.