'18,000 Rohingyas crossed into Bangladesh last week'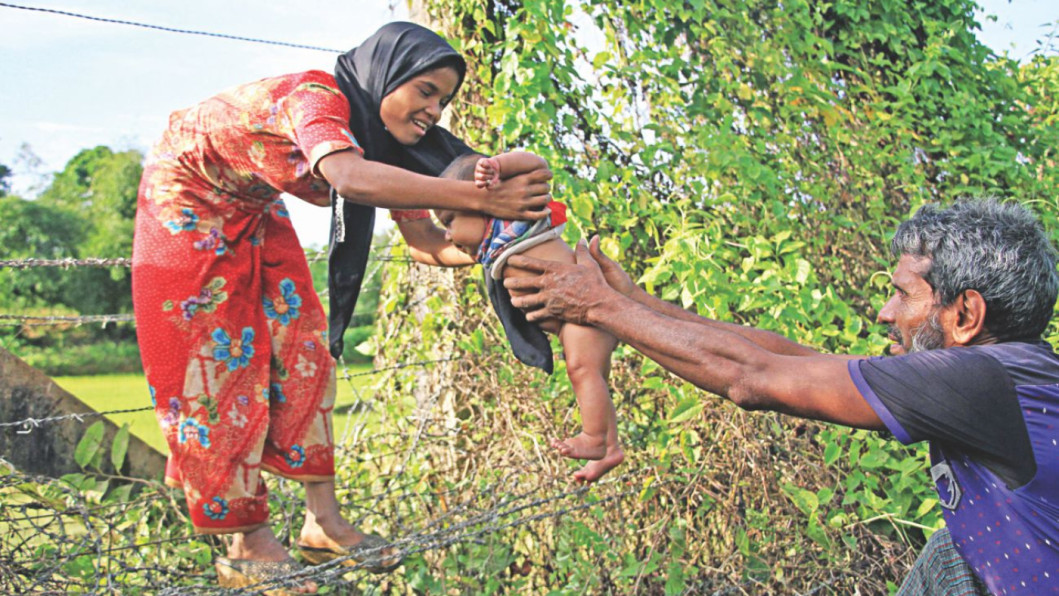 About 18,000 Rohingya Muslims are estimated to have crossed into Bangladesh in the last week, the International Organization for Migration (IOM) said on Wednesday, seeking to escape the worst violence in Myanmar's northwest in at least five years.
A series of coordinated attacks by Rohingya insurgents on security forces in the north of Myanmar's Rakhine state on Friday and ensuing clashes triggered the exodus, while the government evacuated thousands of Rakhine Buddhists.
The IOM said it was difficult to estimate the number of people stranded in the no man's land at the border between the neighbours, but added there were "hundreds and hundreds" of people stuck there.