4 'yaba traders' killed in Cox's Bazar 'gunfights' with BGB, police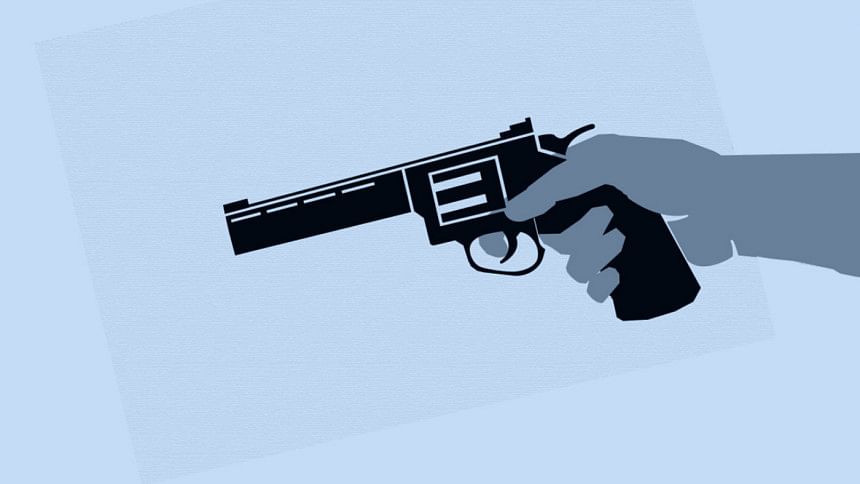 Four alleged yaba traders were killed in separate "gunfights" with Border Guard Bangladesh (BGB) and police in Teknaf upazila of Cox's Bazar district early today. 
Of the incidents, three people -- supposedly from the Rohingya community -- were killed in a "gunfight" with the BGB in Hnila Union and another with the police in Whykong union.
The yaba traders were smuggling consignments into the country, our Cox's Bazar correspondent reports quoting BGB and police officials.
On information that a big consignment of yaba is going to be smuggled into Bangladesh, a team of BGB took position on the bank of Naf river in Hnila union, said Lt Col Faisal Hassan Khan, Commanding officer (CO) of the Teknaf-2 BGB Battalion. 
Around 4:00am, BGB men signaled a boat carrying 4/5 persons on board, the CO said.
Sensing BGB's presence, the people on the boat opened firing on the border guards injuring three of its members, Lt Col Faisal said.
In self defense BGB retaliated with gunshots, triggering a gun battle, he added.
At one stage the miscreants tried to escaped the scene leaving the boat behind, the BGB official said. 
Of the miscreants three were found bullet hit nearby an orchard, he added.
After providing primary treatment at Teknaf Upazila Health Complex, they were sent to Cox's Bazar General Hospital, where the on-duty doctor declared them dead, the commander said.
Their identities could not be known, the CO said adding they might have been from the Rohingya community.
180,000 pieces of yaba, two locally-made firearms, two rounds of ammunitions and a sharp weapon were recovered from the spot, he said.
A yaba trader, identified as Musa Akhbar, 36, was killed in a "gunfight" with police early today around 4:00am in Whykong union, said Pradip Kumar Das, officer-in-charge (OC) of Teknaf Police Station.
Musa, a resident of Kharaingyaghona area in the union, was accused in several cases including over narcotics, the OC said.   
Two sharp weapons and 15,000 yaba pills were recovered from the spot, he said.
Three police men were also injured during the gunfight, the OC added.