Rohingya crisis: US praises Bangladesh's generosity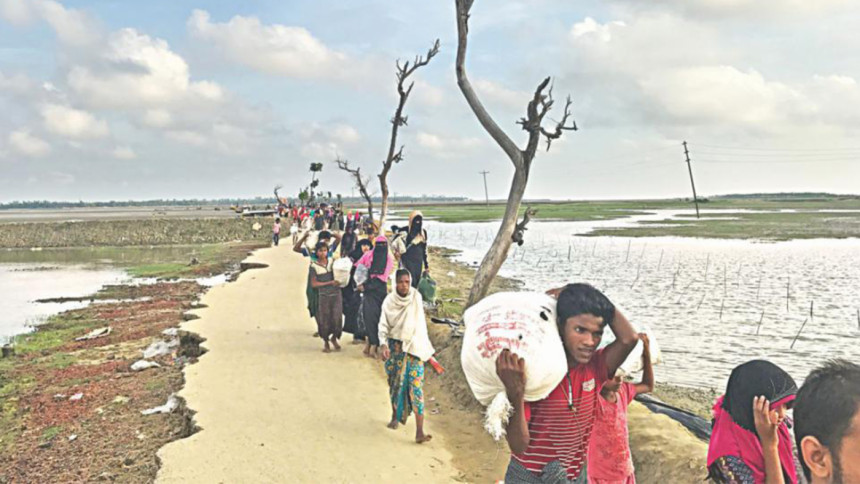 The United States has praised Bangladesh's generosity in responding to this humanitarian crisis of Rohingyas who according to the latest numbers, nearly 300,000 have fled from persecution in Myanmar since August 25.
"We applaud the government of Bangladesh's generosity in responding to this humanitarian crisis and appreciate their continued efforts to ensure assistance reaches the affected population," says a press statement released by US Department of State yesterday.
The US continues to coordinate closely with its partners, including the UN High Commissioner for Refugees, the International Committee of the Red Cross and the International Organisation for Migration to provide emergency assistance to these individuals, reads the statement.
The US is very concerned by the United Nations announcement on September 8 that an estimated 270,000 Rohingya have arrived in Bangladesh since August 25 following allegations of serious human rights abuses in Burma's Rakhine State, including violent attacks and mass burnings of villages, it added.
Meanwhile, Rohingya insurgents declared a month-long unilateral ceasefire, starting on Sunday, to enable aid groups to help ease a humanitarian crisis in northwest Myanmar.
The latest Rohingya crisis began after the military launched a counter-offensive following attacks by the Arakan Rohingya Salvation Army (ARSA) insurgents on 30 police posts and an army base on Aug. 25.
"ARSA strongly encourages all concerned humanitarian actors resume their humanitarian assistance to all victims of the humanitarian crisis, irrespective of ethnic or religious background during the ceasefire period," ARSA said in a statement