Ship sinks off Nicaragua; 13 Costa Ricans dead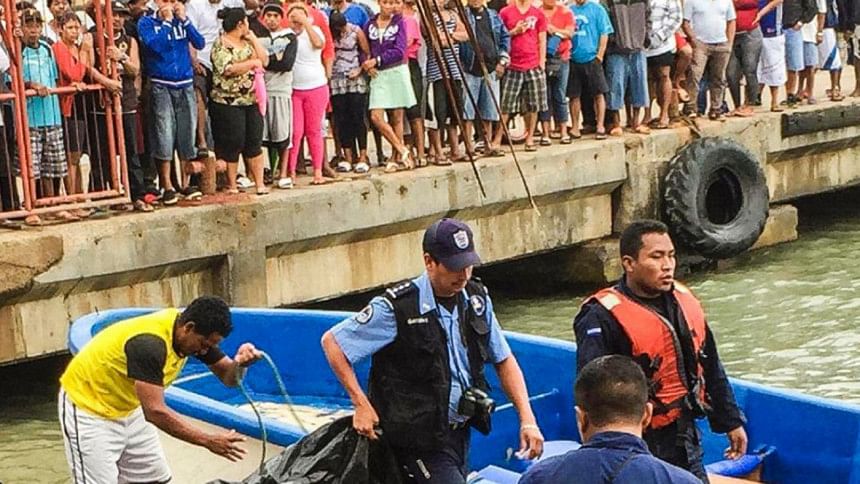 Thirteen Costa Ricans have died when a small ship carrying 32 tourists from Latin America, the United States and Britain sank off Nicaragua's Little Corn Island in the Caribbean, officials said.
Nicaraguan government spokeswoman and First Lady Rosario Murillo said that "of the 32 passengers, 13 lost their lives, all of them are Costa Rican."
She said the other passengers survived and were taken to nearby Big Corn Island.
"This is a big tragedy," she said.
"They were tourists vacationing in Little Corn Island and they headed off even though, according to our navy, they were told they shouldn't."
The Corn Islands, made up of Big Corn Island and Little Corn Island, are located around 70 kilometers (45 miles) off Nicaragua's mainland. Although remote, they are becoming increasingly popular with tourists.
Most of the Costa Ricans who drowned were women according to a list from Costa Rica's foreign ministry identifying all of 13.
It said two of the Costa Ricans killed were US residents.
A ministry spokeswoman said the survivors comprised 13 Costa Ricans, two Americans, two Britons, one from Brazil and one from Nicaragua, as well as the captain and his crewmate.
Media reports said the captain, who was also owner of the vessel, was arrested after being rescued, as authorities began an investigation.