S America holds crisis meeting as Zika 'nightmare' spreads
South American health ministers held an emergency meeting on slowing the spread of the Zika virus, dubbed a "nightmare" by hard-hit Brazil, where it is blamed for brain damage in babies.
With health authorities warning the disease could infect up to four million people in the Americas, ministers from 14 countries held talks in Uruguay to plot their response to the growing crisis, with fears the virus could spread worldwide.
The meeting focused on ways to control the mosquito population spreading the virus, though reports of a US patient catching the disease by having sex fueled fears that it will not be easy to contain.
Brazil said it was sending more than 500,000 personnel out to clean up mosquito breeding grounds and advise people about the disease.

Also READ: Zika more risky at higher temperature

Brazilian President Dilma Rousseff said her government was directing "all resources" available toward the crisis, and vowed to do "absolutely everything" for the families of babies born with microcephaly, or abnormally small heads and brains.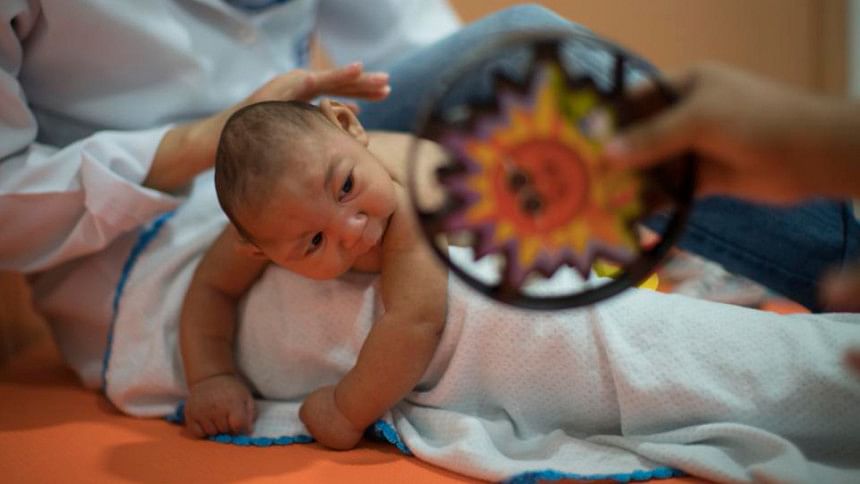 The number of babies with the condition has surged since the Zika outbreak sweeping Latin America was detected last year.
"This virus, which only recently arrived in Brazil and Latin America, no longer is a distant nightmare but a real threat to all Brazilians' homes," Rousseff said in a nationally televised message.
Florida Governor Rick Scott meanwhile declared a health emergency in four counties after six new Zika cases were detected in the US state.
READ more: Zika infection 'through sex' reported in US

The new infections bring the number of Zika cases in Florida to nine.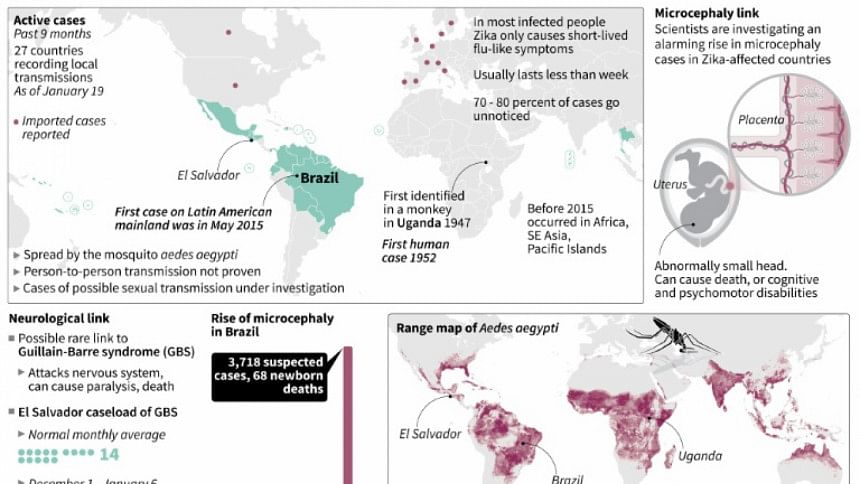 Authorities say all caught the virus while traveling abroad, though there is concern it could spread locally because the Aedes aegypti mosquito that transmits the virus is present in the southern United States.
Condom advice
The fever starts with a mosquito bite and normally causes little more than a fever and rash.
But since October, Brazil has reported 404 confirmed cases of microcephaly -- up from 147 in 2014 -- plus 3,670 suspected cases. The timing has fueled strong suspicions that Zika is causing the birth defect.
The virus has also been linked to a potentially paralyzing nerve disorder called Guillain-Barre syndrome in some patients.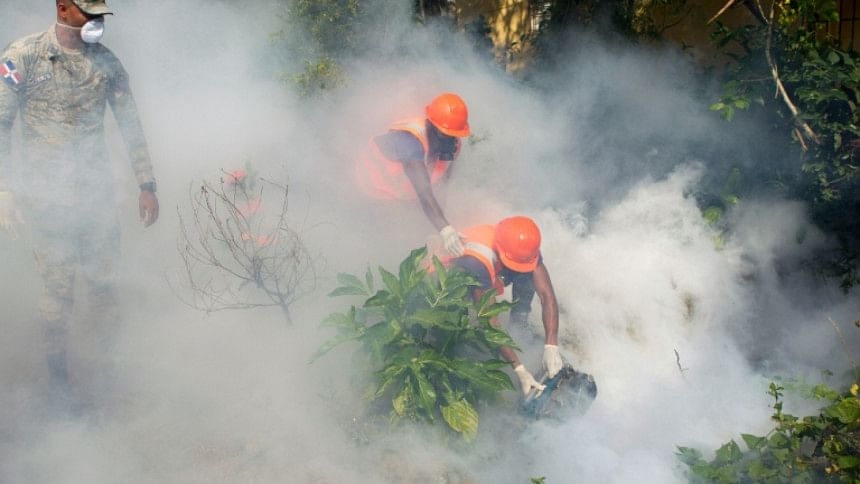 Authorities in Texas on Tuesday said they had confirmed a case of the virus being transmitted by sexual contact.
Health authorities in Ireland urged men to wear a condom during sex for one month after returning from a country affected by Zika.
British and Canadian authorities said returning travelers will be barred from donating blood for a month and three weeks respectively, underlining growing fears worldwide.
The South American health ministers gathered in Montevideo were reluctant to quantify the risk of sexual transmission.
"If that is confirmed, it will give a new dimension to the problem," said the head of the Pan American Health Organization, Carissa Etienne.
She said Zika was now present in 26 countries across the Americas.
"What worries the ministers is the speed with which Zika virus infections have spread," she told reporters on the sidelines of the talks.
Etienne said her organization provided $850,000 to help countries fight Zika but that 10 times that amount would be needed.
Global Zika fears
The World Health Organization has declared the spike in serious birth defects an international emergency and launched a global Zika response unit.
Colombia, Ecuador, El Salvador, Jamaica and the US territory of Puerto Rico have all warned women not to get pregnant.
Health experts warn that Zika poses a massive threat to Asia.
Thailand confirmed that a man contracted the infection and Indonesia has also reported a domestic case -- as has Cape Verde off northwest Africa.
The WHO warned European countries to act early to stop Zika spreading.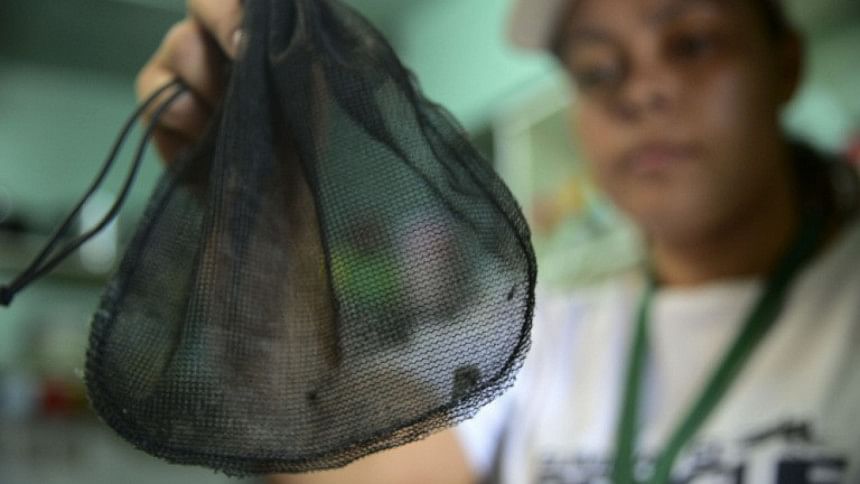 The European Centre for Disease Prevention and Control said the mosquito has "re-colonized" Madeira in Portugal and parts of southern Russia and Georgia in recent years after disappearing from the continent in the 20th century.
It has been spotted as far north as the Netherlands.
Indian drugs company Bharat Biotech said it was developing the world's first Zika vaccine and was ready to test it on animals.
French pharmaceutical giant Sanofi earlier said it had begun researching a vaccine for Zika, for which there is currently no specific treatment.