Govt to brief diplomats of UNSC's member countries today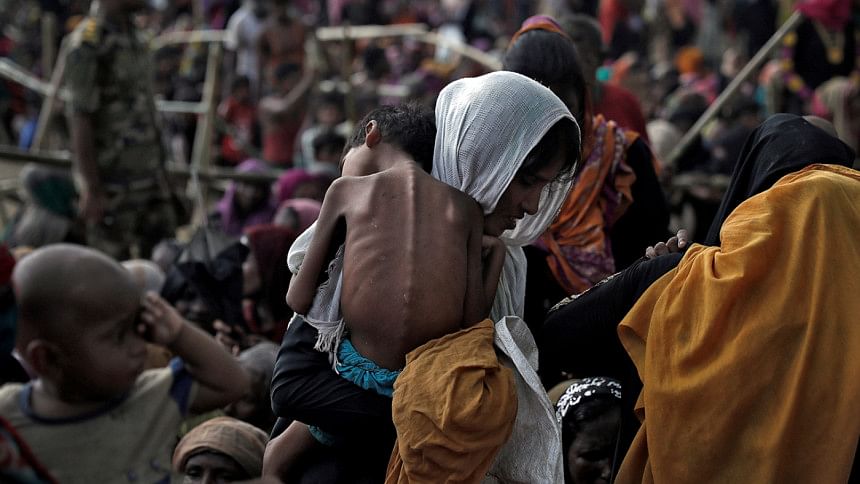 The government will today brief nine diplomats stationed in Dhaka representing the countries which are members of the UN Security Council (UNSC) over Rohingya issue.
The UNSC is composed of 15 members with five permanent members - China, France, Russian Federation, the United Kingdom, and the United States, and ten non-permanent members elected for two-year terms by the General Assembly (with end of term date).
State Minister for Foreign Affairs M Shahriar Alam and Foreign Secretary M Shahidul Haque are likely to brief the diplomats at a state guesthouse this noon.
The UNSC will meet Thursday to discuss the violence in Myanmar and hear a briefing from UN Secretary-General Antonio Guterres on the crisis, diplomatic sources said.
India, China and the United States are 'strongly with Bangladesh' over Rohingya issue and Myanmar is now 'absolutely cornered' amid mounting international pressure on the Southeast Asian country, says a government source.
Bangladesh, at this point, is expecting 'concrete steps' through UNSC resolution to resolve the crisis as "forcibly displaced people from Myanmar" continued flooding Bangladesh as the current figure of new arrivals stand at around 480,000.