Turkey pledges support to end Rohingya crisis
Turkey is committed to working with Bangladesh in regional and international levels to bring an end to the Rohingya crisis that has been affecting Bangladesh in socio-economic, environmental and even diplomatic fronts.
Turkish Member of Parliament Ravza Kavakci in a briefing session reiterated the steadfast commitment and firm determination of Turkish government in this regard.
He was speaking at the session "Bangladesh-Turkey: Solidarity for Humanity" organised by Bangladesh Consulate in Istanbul on Saturday.
Bangladesh Foreign Secretary Shahidul Haque presented the latest situation of the Rohingya crisis, which has exacerbated mostly since the influx of some 750,000 Rohingyas from August 2017 following military crackdown in Myanmar's Rakhine state.
In his remarks, Istanbul's Deputy Governor Ismail Gultekin assured Bangladesh of Turkey's sustained support in Rohingya issue.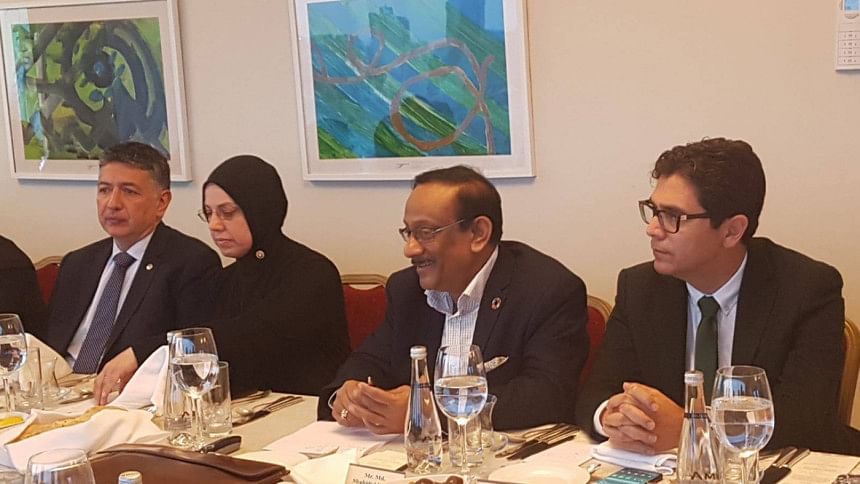 He emphasized the need for further promoting the understanding and connectivity between the peoples of Bangladesh and Turkey in fully realising the potentials of their relationship in all its spheres including business and economy.
Shahidul Haque elaborated the root causes of the Rohigya crisis, persecutions in Myanmar and pointed out the challenges being faced by Bangladesh in bringing effective and sustainable solution to the crisis. 
He also gave a brief account of assistance and cooperation received by Bangladesh from international community in this regard. He underlined the commitment, readiness, intent and actions of the government in providing every possible support to about 1.2 million Rohingya sheltering in Bangladesh.
Haque recalled the visits of Turkish First Lady Emine Erdogan and the Prime Minister Binal Yildrim to Bangladesh in September and December 2017 respectively for the purpose.
He sought everyone's engagement, participation and contributions in their own way to this important issue, not only keeping it alive at the global stage but also making it loud and heard by the international actors for getting it resolved at the earliest.