Kids care about their reputations from age 5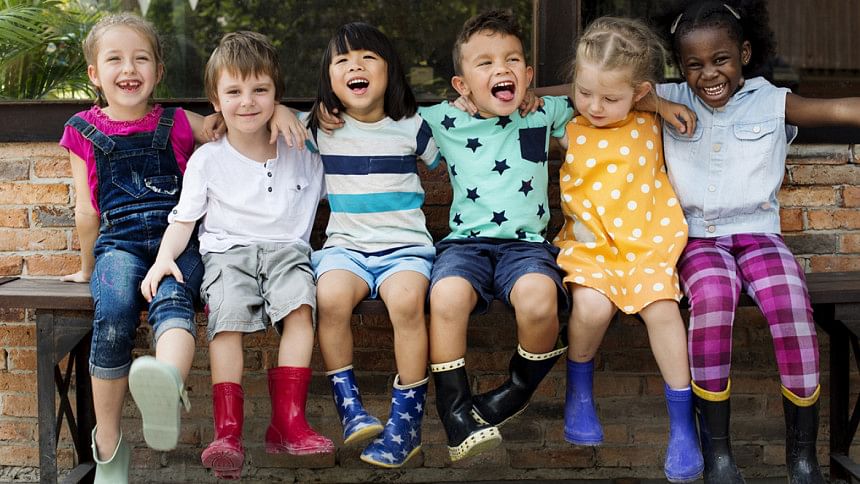 Newly published research has found that, like adults, children also care about their reputation, and are taking measures to manage it by the time they start elementary school.
As adults, most of us know how our reputation can affect various aspects of our life, and we often work hard at promoting a positive image of ourselves to others. However, many psychologists have so far been skeptical that children under the age of nine care about reputation or employ complex behaviors to manipulate it.
However, according to new evidence brought together in a review by Alex Shaw, assistant professor of developmental psychology at the University of Chicago and Ike Silver, a doctoral student at the Wharton School of Business at the University of Pennsylvania, children begin to manage the impressions they give to others and understand how others are also managing their own reputation, around the age of five.
Research has shown that children vary their behavior based on their audience and social context, with one study showing that 5-year-old children are consistently more generous when they know they are being observed, and another revealing that children will be more generous towards those who are more key in their social group than towards those who they know they won't meet again.
When they have a positive reputation kids also appear to actively change their behavior in order to maintain it. One experiment found that when preschoolers and kindergarteners were told that they had a good reputation in the eyes of their classmates, they were much less likely to cheat than peers who didn't have such a positive reputation.
Young children also seem to be adept at tracking and evaluating others' reputations. By age five they already expect that others will talk about their successes more than their failures, and they also seem to know that they can help others boost their reputation and social standing in the classroom, for example by offering positive evaluations of classmates. By age six, they begin to think negatively of those who try to harm someone else's reputation, for example by taking credit for positive actions such as helping behavior or a good idea, or by falsely blaming others for negative actions.
"Psychologists have been long interested in how we construct our identities and the sorts of strategies that we use to present ourselves in society," says Shaw, "We're finding that the kinds of complex and strategic self-presentation behavior we see in adults appear at a much younger age than previously known."
"Moving forward, a question we're thinking about is, 'What happens even earlier than age five?' We don't believe children show up to the first day of kindergarten and have the idea of reputation suddenly pop into existence," added Silver. "As we start to understand that reputational strategies emerge before the age of 9 as was previously believed, the next logical question is, 'what happens even earlier?'"