IS claims deadly shooting of Egyptian Christians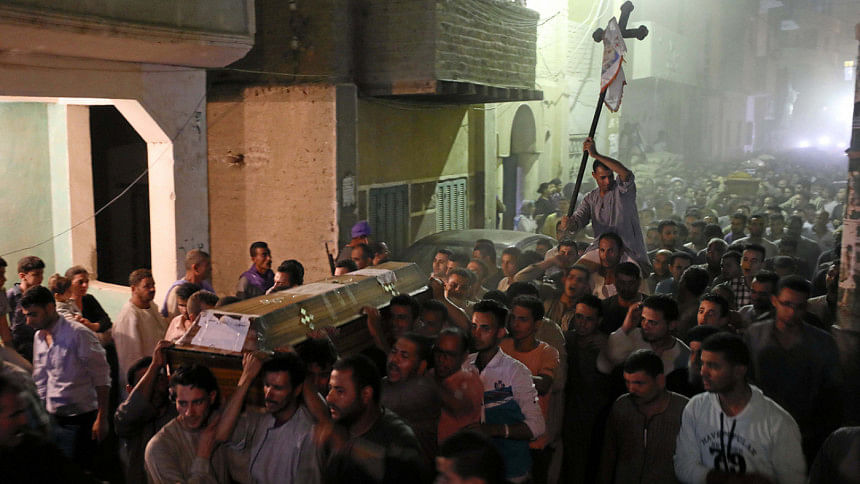 Islamic State said on Saturday that its fighters had carried out a shooting that killed dozens of Egyptian Christians on Friday, according to a statement from the group.
"A security unit from the soldiers of the caliphate set up a checkpoint to ambush tens of Christians headed for the Saint Samuel monastery west of the city of Minya," the statement said.
Eyewitnesses said on Friday that masked men boarded several vehicles carrying Christians and opened fire at close range, killing at least 29 and injuring 24.