Egypt introduces conditional on-arrival visa for Bangladeshis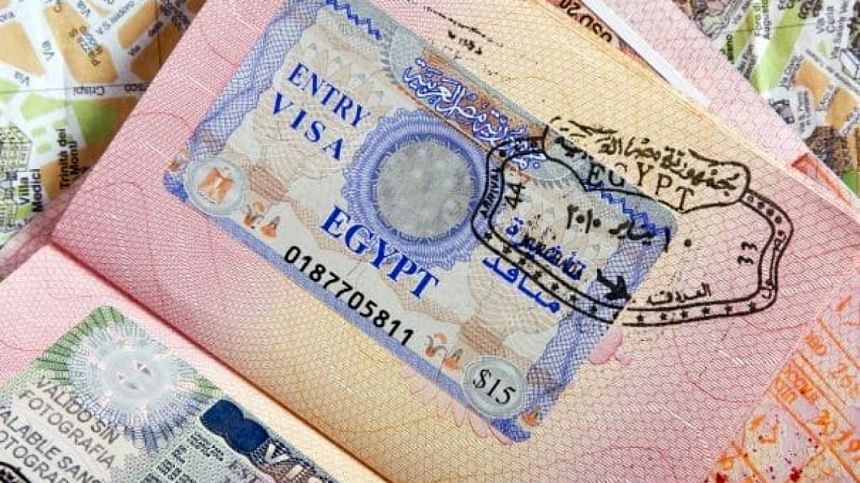 Bangladeshi nationals will be able to avail on-arrival visa in Egypt.
Egyptian government has introduced on-arrival visa for Bangladeshi citizens, but only those who have valid used visas or residence permits from Japan, Canada, Australia, New Zealand, the United States, the United Kingdom and European countries of the Schengen area on their passports are eligible for the on-arrival visa at any port of entry in Egypt.
Recently, Bangladesh Embassy in Cairo received an official circular from the Office of the Assistant Foreign Minister for Asia under the Egyptian Foreign Ministry.
While confirming the development, Bangladesh Ambassador to Egypt, Monirul Islam, said for a few months, it was difficult for Bangladeshi passport holders to get visas from Egyptian embassies in different countries of the world, including in Dhaka. Especially due to the Covid-19 pandemic, applicants had to wait for a long time to get a visa.
In March, the Bangladesh Embassy in Egypt requested to relax and simplify the visa system during a meeting with the concerned Egyptian authorities and the Assistant Foreign Minister for Asia, he said.
Monirul hoped that this arrangement will allow many Bangladeshis to travel to Egypt. "If you have a visa or residence permit from the mentioned countries, you can enter Egypt in transit or directly while traveling to any country in the world.
"This facility will be more beneficial for those who want to travel to Europe and America with Cairo transit," Monirul Islam added.
According to the embassy, this facility will be applicable till April next year at the initial stage. Later, there is an opportunity to extend its term again through talks between the two countries.
Those interested in visiting Egypt have been asked to carry a copy of the translation of the Egyptian government's circular issued on August 18, 2022 on the verified Facebook page of the Bangladesh Embassy in Cairo.
The writer is an expatriate journalist living in Egypt.