Working on education system changes during and after Covid-19: Education minister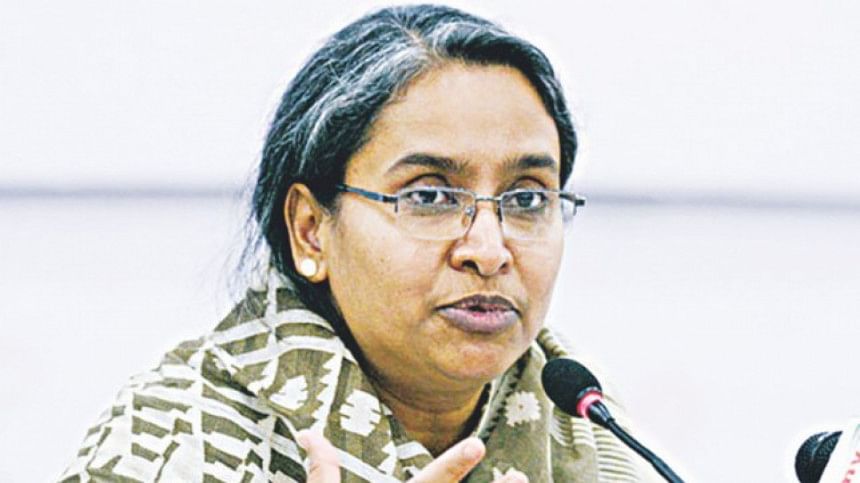 Education Minister Dr Dipu Moni yesterday said her ministry is working on the education system during and after the Covid-19 pandemic.
"The Ministry of Education is working on what kind of changes should be made in the education system during the pandemic, and after it is over," she said.
She made the remarks while addressing an online meeting on the education system with the participation of senior officials of the Ministry of Education and heads of various departments and agencies under the ministry.
She instructed teachers of secondary, higher secondary, madrasa and technical schools to keep students motivated through direct communication in compliance with the hygiene rules or via social media during the pandemic.
The meeting decided to extend the ongoing holidays of all educational institutions in the country except Qawmi Madrasa till October 3. It also emphasised on making online educational activities more fruitful at the university level.
Board of Secondary and Higher Secondary Education, Secondary and Higher Education Division and National Curriculum and Textbook Board officials were instructed to propose alternative assessment methods for HSC and other examinations in various secondary level educational institutions.
Deputy Minister for Education Mohibul Hasan Chowdhury, Secondary and Higher Education Secretary Md Mahbub Hossain, and Technical and Madrasa Education Secretary Md Aminul Islam Khan attended the meeting alongside other officials.