Nationwide campaign providing 2nd and booster doses of Covid vaccine tomorrow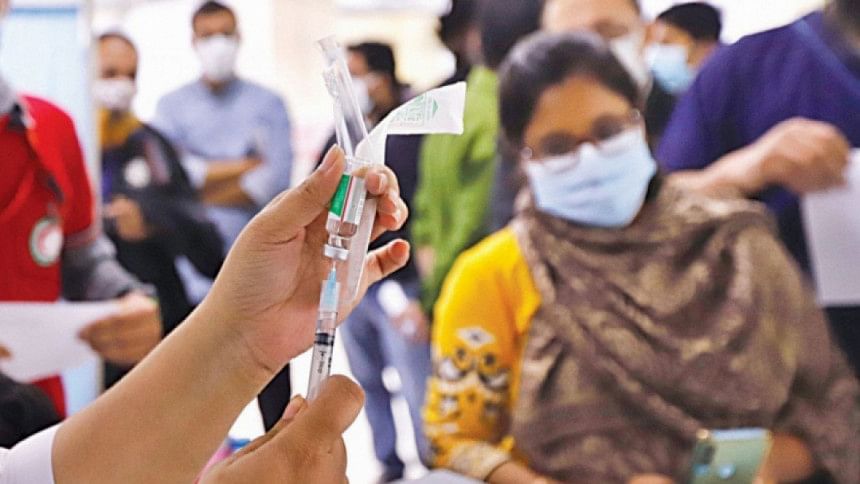 A nationwide special campaign will be held tomorrow to inoculate 75 lakh people with the second and booster jabs of Covid-19 vaccines to combat the rising trend of infections, Health Minister Zahid Maleque announced today (July 18, 2022).
Those, aged 18 years and above, who have received their second jabs at least four months back can get a booster jab and those who received their first jab at least 28 days back can get their second jab during the campaign.
There will be 16,181 vaccination centres in all public hospitals, and in wards in city corporations and the municipality areas, the health minister said while announcing the programme at the health directorate headquarters this noon.
"There is a stock of around 2.78 crore shots of five types of Covid-19 vaccine in the country," Zahid Maleque said.
During tomorrow's campaign, a total of 33,246 health workers and 49,869 volunteers will work countrywide, he informed.
Meanwhile, the government is preparing for the inoculation campaign against Covid-19 for children aged 5-11 years, the minister also said.
"The primary action plan has been taken. Now necessary preparation is underway," Zahid Maleque said.