BMW's new electric SUV is ugly on the outside but beautiful on the inside
The German performance brand has rolled out its new flagship EV SUV, the Model IX. 
Pronounced I-EX, the new SUV is based on the company's new architecture developed especially for battery-electric vehicles. While still in its "series production development phase", they hope to put the car into serial production by the second half of 2021.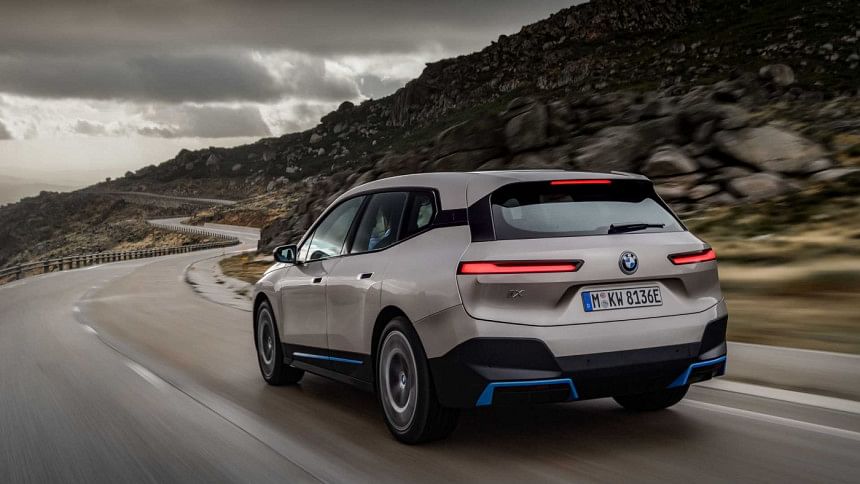 Let's start with the exterior. The designers attempted to combine the high riding style of their existing ICE models with the new grille design, and did a poor job at it. The resulting design looks like a badly proportioned aftermarket coach body drawn up by a clueless customer and built by someone who didn't quite know what they were doing.  The biggest offender is the car's aggressive giant Molar front grille, which clashes with the rest of the car's reserved, softer edges.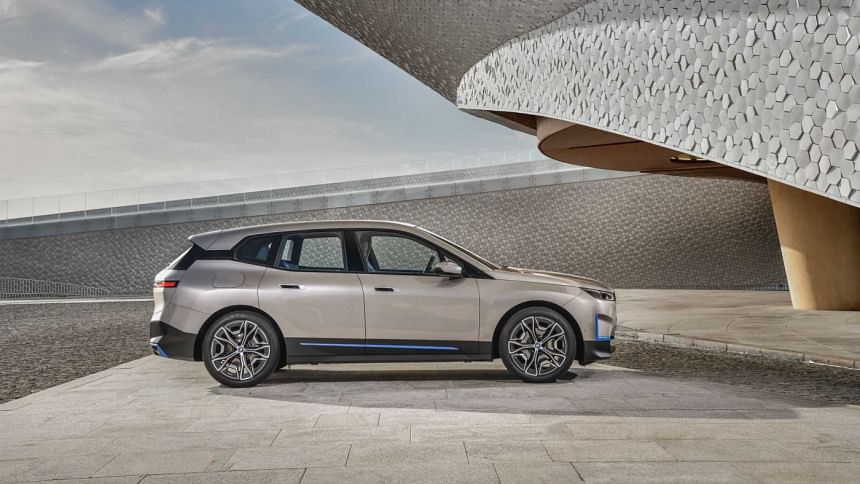 The situation takes a complete 180 on the inside as the minimalist interior is a wonderful combination of technology and premium materials. Many of the knobs & switches are made out of crystal while the black and blue fabric upholstery looks warm and inviting. The driver is treated to an industry-first hexagonal steering wheel and a giant screen real estate filled with one 12.3-inch instrument cluster and a 14.9-inch infotainment screen. BMW calls the interior a "loft on wheels", a pretty accurate statement.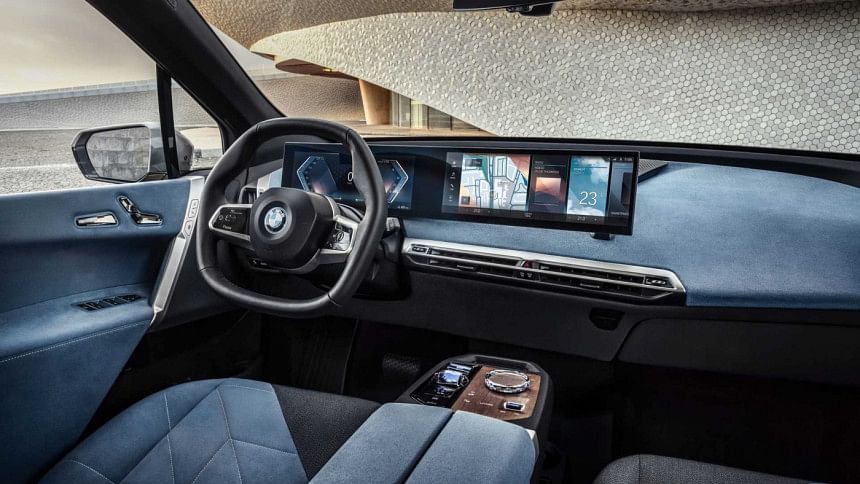 In terms of performance, the car uses BMW's fifth-generation all-electric powertrain. According to Motor 1, the dual-motor setup gives it an alleged combined output of "more than 500 horsepower", with a theoretical 0-100 under 5 seconds. The 100-kWh battery pack should give the mall crawler a range of up to 300 miles if measured by the EPA's FTP-75 test procedure. BMW provided all these Infos with the caveat of "based on the car's current stage of development," meaning none of these are final.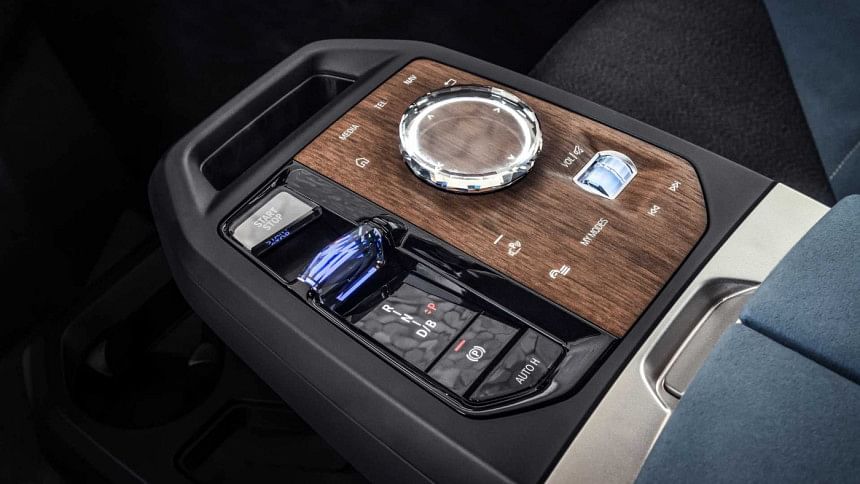 What we do know for sure is the recharging capability of the iX will be impressive, with DC fast charging capability of up to 200 kilowatts. This would allow it to recharge 70 per cent of its battery capacity in 40 minutes or add 75 miles to its range with a 10- minute quick charge. 
Speaking of technological capability, the Bavarian giant uttered no words about the car promised level-3 autonomous driving capability. Whether it has been dropped or requires further testing remains to be seen.