Amader Golpo: An initiative to revive cultural heritage and histories through comics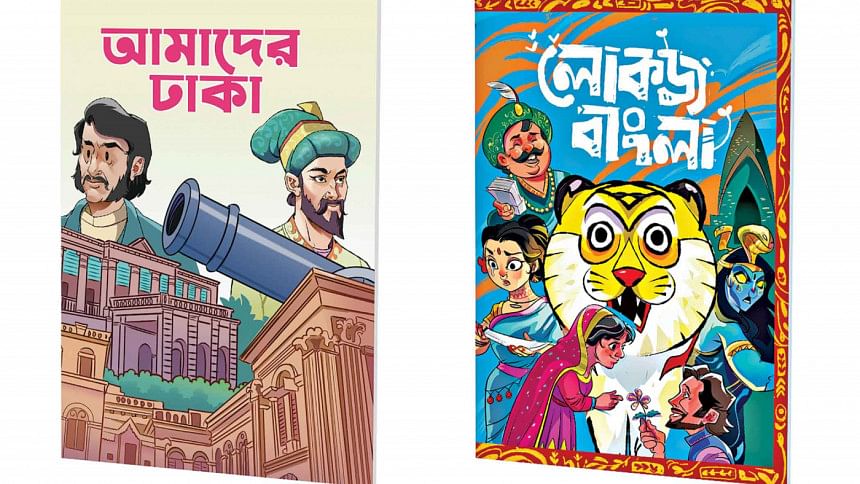 In the wake of this year, a triggering and misleading social media content on "Chakmas don't like milk, instead, they consume alcohol" went viral reviving the old-age cultural divide and misconceptions among different communities in Bangladesh. This kind of conflict is not just between Bengali and different indigenous communities, but also between people of different regions or areas. In most cases, the knowledge gap regarding our cultural heritage and people is responsible for the harsh divide among communities. To let people know about the different colours of cultures and traditions, Quizards, one of the first edutainment websites in Bangladesh came forward. With the help of Life 101 Foundation and 'Diversity for Peace' initiative of United Nations Development Programme (UNDP), it has planned to launch a website named 'Amader Golpo' to bring positive changes in people's mindset and thought process by letting them know about the concepts of diversity. The website has been officially launched on 16 November 2020, on the International Day for Tolerance.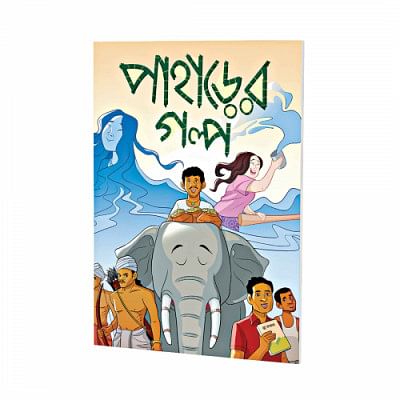 What is 'Amader Golpo'?
To eliminate the cultural divide, we need to bring behavioural change among adolescents and youths of our society towards all the diversified communities by disseminating proper information. For that, there should be something which is both informative and attractive to the target groups. Here comes 'Amader Golpo' which is basically a collection of e-comics that are based on different folklores, myths, indigenous communities, stories of the cultural heritage of Bangladesh. With an intention to reduce the cultural gap, Aaqib Md. Shatil and his team from Quizards started working to create this platform. This project was developed under the United Nations Development Programme's Diversity for Peace Initiative. It is apparently the first-ever initiative to revive the cultural heritage and history of communities living in Bangladesh through free comics.
They have created storylines on 25 collected stories after verifying them through a team of experts. The team of 'Amader Golpo' has members of different backgrounds and cultures who have also contributed in designing the comic books besides collecting stories to ensure the visualisation suitable for particular stories or people. Mehedi Haque's team from Dhaka Comics has helped them in this regard. The website contains 5 books and each of them contains 5 stories on a particular theme. All the books are free of cost and you can flip the pages of the books comfortably like real books on the website. The main target of 'Amader Golpo' is not just to make people read these stories, but also to nurture curiosity to learn more about various religious and ethnic groups and to be tolerant with them.
Know the real stories, remove the darkness of misconceptions
There are many misconceptions regarding traditional festivals and people in different regions. Each story of these comic books represents a beautiful message or important information that we should know. For instance, they have added a story of Sidhu and Kanhu in their 'Paharer Golpo' comic who led the Santhal rebellion against both the British colonial authority and the Zamindar system. It is one of those historical stories that shows the contribution of ethnic communities to save our motherland from the British. This comic book also contains a story on 'Boishabi', the biggest traditional festival for indigenous people in the Chittagong Hill Tracts. This is to let people know what this kind of festival is about.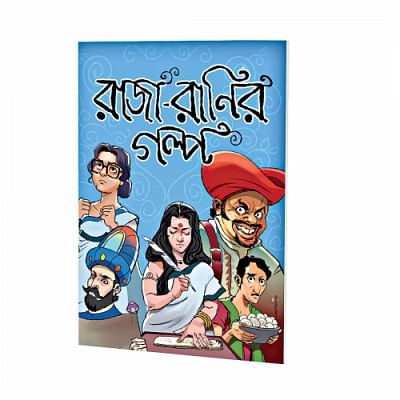 In every Pohela Boishakh procession, the old debate starts, over the effigies and this celebration are something related to the culture of the Hindu community. However, the actual story is nothing close to this. There is also a knowledge gap regarding Ashura, Shia community, Jonmashtomi festival, Boi Mela and other significant celebrations which are also covered in this 'Amader Golpo' book series. In addition, there are some interesting and fascinating stories too, such as how 'Kachagolla' got its recognition, some popular folktales and many more. One can even get a short glimpse of 400 years of history of Dhaka. In short, 'Amader Golpo' is all about knowing important stories and facts briefly which will make people aware of diversity and promote tolerance nationwide.
'Amader Golpo' has planned to print 400 copies of each book and it means total 2000 printed copies of 5 books. The initial plan was to distribute these books among adolescents and youths of different regions and communities through some offline campaigns. But it is not possible due to the current pandemic. They are planning to donate these books to local school libraries of such regions and communities, NGOs who work with children in hilly areas and to voluntary organisations that carry out education projects. Initially, the objective is to donate 10 copies of each book and so total 50 copies of this book set to each library or organisation. In future, they have a plan to organise quiz competitions based on these books on the website of 'Quizards'. It'll inspire young minds to perceive knowledge about different cultures and traditions.