Smart delivery lockers to be installed in metro rail stations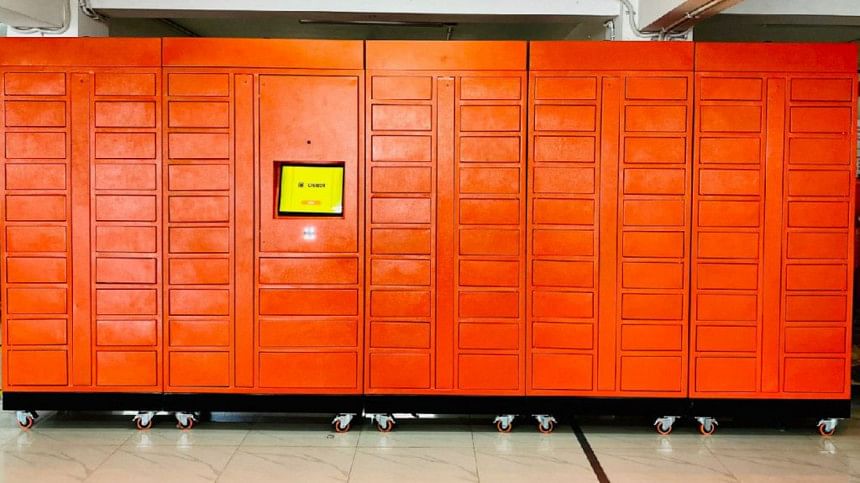 Digibox, a locally developed smart delivery locker system, is set to be installed in Dhaka's various metro rail stations, according to a recent press release. Using this secure delivery box, Metro Rail users can receive goods they have ordered from local e-commerce platforms. 
As per the press release, these boxes work via an OTP (one-time password) that will be sent to the user's smartphone. Users can collect their products at any time of their convenience without the presence of deliverymen.
The announcement for the installation of Digibox in metro rail stations took place this Sunday during an agreement ceremony between a2i and Dhaka Mass Transit Company Limited (DMCTL). Dewan Muhammad Humayun Kabir, Project Director (Joint Secretary) of a2i, and Mohammad Abdur Rouf, Secretary (Joint Secretary) of DMTCL, signed the agreement while representing their respective organisations. 
The agreement is subject to the terms and conditions of DMTCL's Rent/Lease Policy 2023. Within the conditions, a2i can use dedicated spaces in all MRT-6 stations on a commercial basis.
As per the press release, an internet-based IoT system will be used to install and manage these smart delivery lockers. These spaces will also be used for cost-effective delivery, facilitation, and payment of various government services, including emergency and e-ticketing services.