Evaly's platform goes dark 15 minutes after going live
The e-Commerce platform is also on the process of getting back its web domain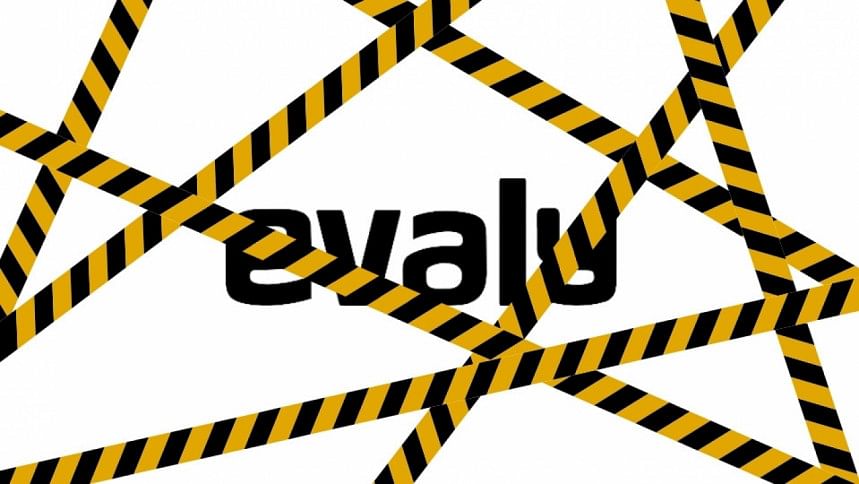 Much talked about e-Commerce platform Evaly's server went dark just 15 minutes after launching its 'Thank You' Campaign. Several users of the platform reported the incident of Evaly's server going down to The Daily Star. 
Evaly, as per the previous announcement, commenced their official return with a Thank You campaign which started at 10 PM on October 28th through the app of Evaly.
The official Facebook Page of Evaly posted their regret for the inconvenience and cited that Evaly's servers were unable to manage the load of all the customers. 
The Chairman of the venture, Shamima Nasrin, in a previous press conference, informed the media that from this time the venture will not be selling products at loss. Rather Evaly would be selling products at the unbeatable 'best price' in the market. 
The website of Evaly (Evaly.com.bd) is not available at the moment as well. In a recently issued press release, Evaly informed that it is in the process of acquiring back the domain from state operator BTCL.
The service of the app resumed later in the night.