Sylhet city's Chowhatta point cordoned off after cops find bomb-like object
Police have cordoned off Chowhatta point in Sylhet city after finding a bomb-like object on a motorcycle parked near the road.
"The Bomb Disposal Unit of Rab-9 has inspected the spot but the disposal has not yet begun," Jyotirmoy Sarkar, additional deputy commissioner of Sylhet Metropolitan Police, told The Daily Star at 11:30pm.
He also said the motorbike's owner is Chayan Naidu, a traffic sergeant of SMP.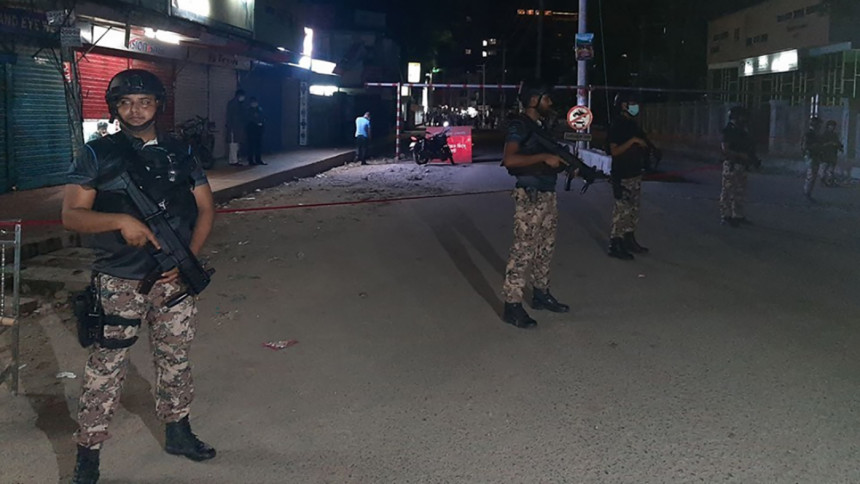 "The traffic sergeant had parked the motorbike there around 6:30pm and entered a nearby optics store," the ADC said.
"When Sergeant Naidu came out, he found the bomb-like object on his motorbike and informed his superiors. Police cordoned off the area soon after that," the SMP official also said.
More to follow…