Celebrating the unsung women nation-builders
A nation's success comes from women as much as it comes from men. While we do accredit women for their tremendous contributions, many women, especially from the underprivileged class are yet to be celebrated; they are the unsung heroes of our country who build our nation. These are the women who go against all odds and fight a battle to bring change in the society. And these are the women whose names deserve to be in the golden pages of history. in association with Finance Limited has undertaken an initiative to honor these unsung heroes of the nation and provide them with a platform where they will be celebrated for defying barriers and contributing towards the socio-economic development of the country. In the second year of "Unsung Women Nation Builders Awards", seven women were presented with awards along with the opportunity to share their stories. An independent jury panel comprising of ImdadulHaqMilon, Writer and Editor of KalerKontho; Rubana Huq, Managing Director of Mohammadi Group; and Rasheda K Chowdhury, Educationist and Executive Director of Campaign for Popular Education, selected the awardees.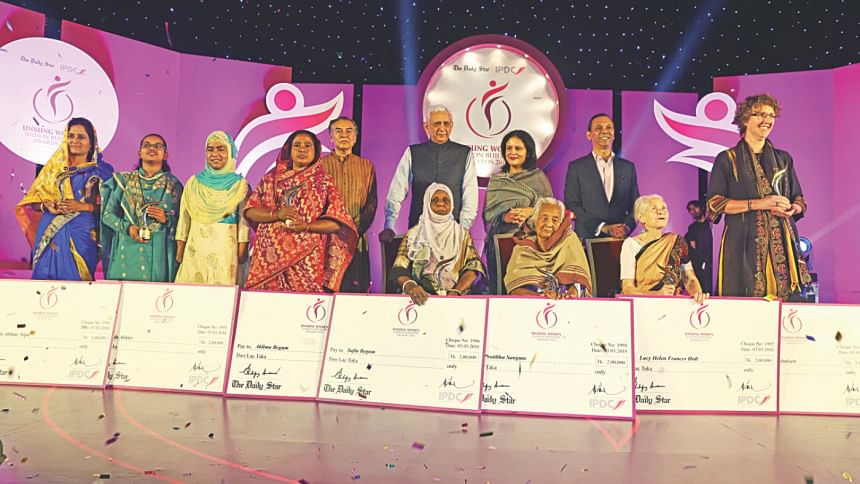 Gowher Rizvi
International Affairs Advisor to the Prime Minister
"We have in fact honored ourselves by honoring these ladies."
MOMINUL ISLAM
Managing Director and CEO
IPDC Finance Limited
"There are people in our society who have shown utmost mental strength to serve others and attain their goals even in the face of financial constraints and social barriers."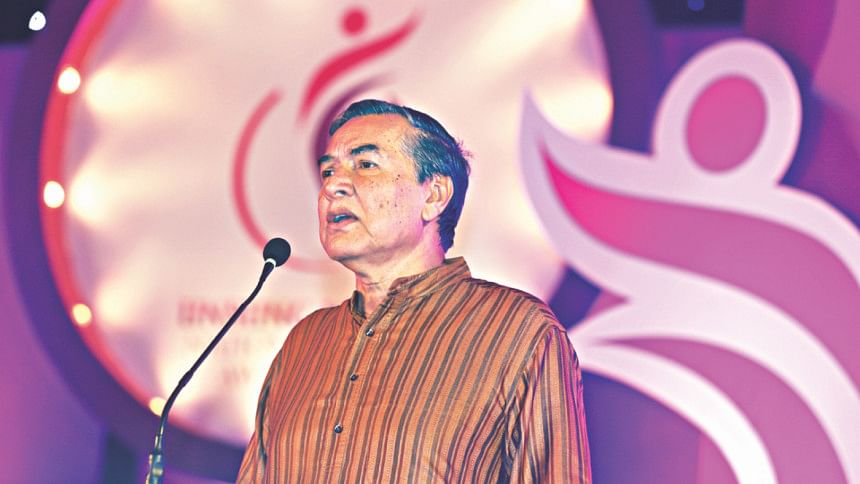 MAHFUZ ANAM
Editor and Publisher, The Daily Star
"We're recognizing women to correct a historic wrong. We're doing so to bring equality, prosperity and harmony in the society."
Forging a future
"If there is a will, there is a way." Arifa Akhter is  living her life by this principle. Despite lackingthe ability to utilize her arms, she has been determined to work hard and excel at her studies. She uses her feet to write and her peers from Fulgachh High School in Lalmonirhat, attest to the fact that her handwriting is neater than their both hands combined! Through her this zeal and dedication, Arifa has obtained GPA 5 in her Junior School Certificate (JSC) examination and GPA 4.84 in her Secondary School Certificate (SSC) examination. She dreams to be a lawyer in future through her continuous endeavors to learn. And in all these endeavors, her parents are her ultimate support system to get by with life with a positive attitude.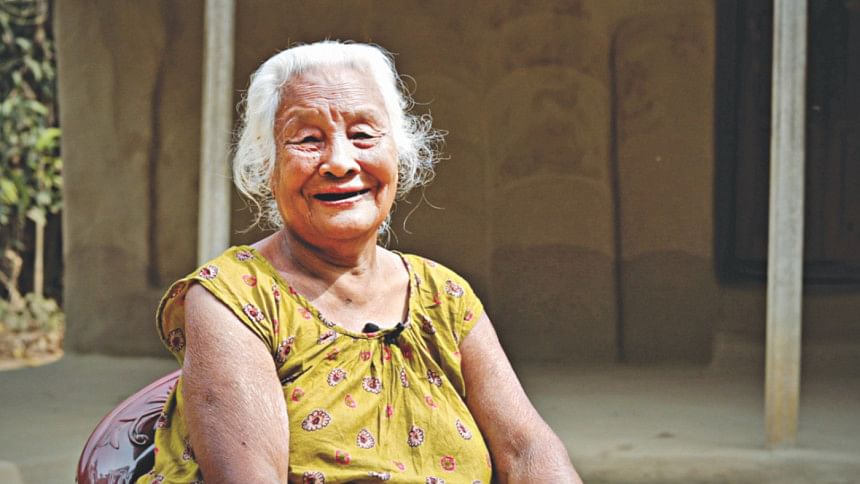 Education's champion
85 years old Protibha was born in a Garo village beside Tangail's Madhupur forest-a place and culture where education was rare. However, Protibha's mother dreamt of educating Protibha nd thus sent her to school. Protibha was considered the pinoeer of education in her village. She was already studying in Mymensingh by the time she reached class eight and supported herself through tutoring. She used to avoid visiting her village in the fear that her father might get her married which would prevent her from obtaining education. Later, she began her career as a teacher in Mymensingh and Netrakona and, went back to Madhupur in 1965 to inspire mothers to send their children to school. She also bought ample amount of clothes for children who could not afford to buy clothes to go to school and also focused on advising mothers on infant care. Moreover, Protibha played a pivotal role behind the establishment of Madhupur Girls' High School, after the Liberation War and worked there for two decades before retiring.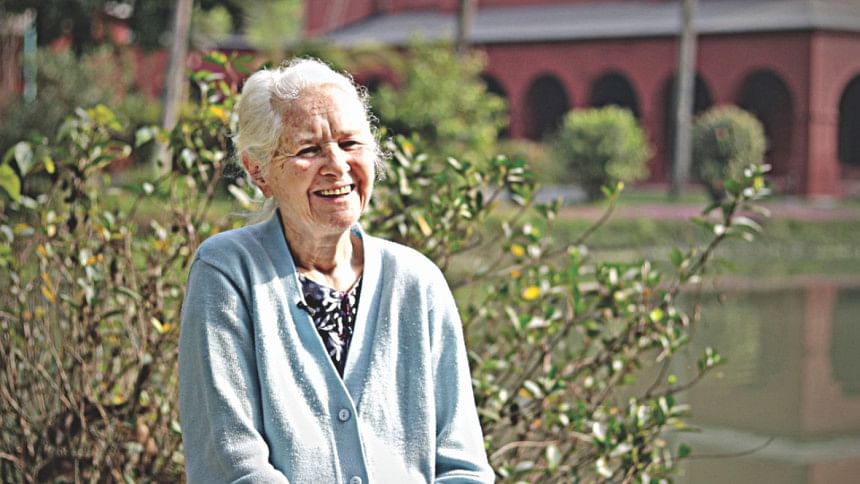 Our very own
We hear of selfless people who dedicate their lives towards the social good of the country. But seldom do we hear about people who leave their homeland to selflessly serve people of another nation, to heal them and help them survive. 87 years old Lucy is one such soul, who came to Bangladesh in 1960 to pursue humanitarian work for the-then East Pakistan; she worked at Fatema Hospital in Jessore. Lucy has been residing in Bangladesh for the last 58 years. Moreover, she did not return to her home country despite being warned about her life risks at the war zone Bangladesh had become during the Liberation War. She took risks and treated patients when doctors feared to step out of their homes. She was always a great admirer of Bangabandhu Sheikh Mujibur Rahman and even wrote to Britain, pleading for support towards the cause of an independent Bangladesh. Currently she teaches English, free of cost, at Barisal Oxford Missionary School. In February 2018, Lucy's ultimate wish of reamining in Bangladesh got fulfilled when she was granted the citizenship of Bangladesh by Prime Minister Sheikh Hasina.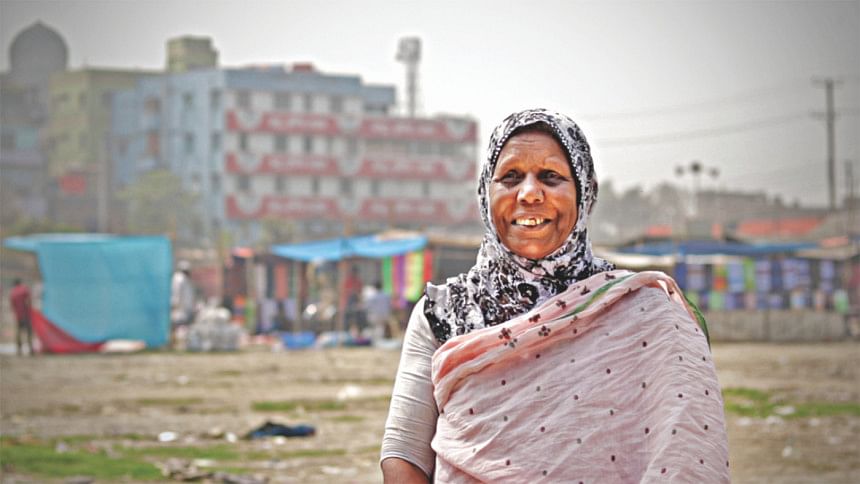 The librarian
Safia aims to bring light amidst darkness with the power of books, through the establishment of her very own library, "Shapla Pathagar", in the slums of Narayanganj. In fact,the motto of her library is, "Reading books enlightens, not reading them leads to darkness". After the tragic demise of her husband, Safia was left with six children to care for. She undertook a job at a towel factoryand her children were bound to leave education for seeking employment. Her life started to change for good after two years, when Safia attended a 'mass education' training programme under the directorate of children and women affairs and started teaching students in batches, with 120 students per batch, in the slums of Narayanganj. Her library initiated when her students could not afford books so she started to accumulate books on several topics and genres. Currently, she has 500 books in her tin-shed library, which is also her home; she bought all the books with her own money. Sufia's library got registration in 2012 and till now, for many people it is the only source of reading books.
Talented entrepreneur
The entreprenurial zeal was pursued by Aklima when she decided to improve her life after continuously suffering from poverty. Before starting her own well-stocked agricultural store in the distant Malmolia village of Khulna, Aklima used to work as a day laborer. Later, she undertook training of accounting from a non-governmental organization and in 2007, she mortgaged fifty decimals of family land for BDT 80,000 to initiate her own venture. Presently, Aklima's shop has a turnover of BDT 17 lakhs from which she draws BDT 35,000 as her salary. Aklima remained persistent to bring herself and her family out of poverty. Now, her husband is very happy and proud of her accomplishments as he belives she brought light in their lives.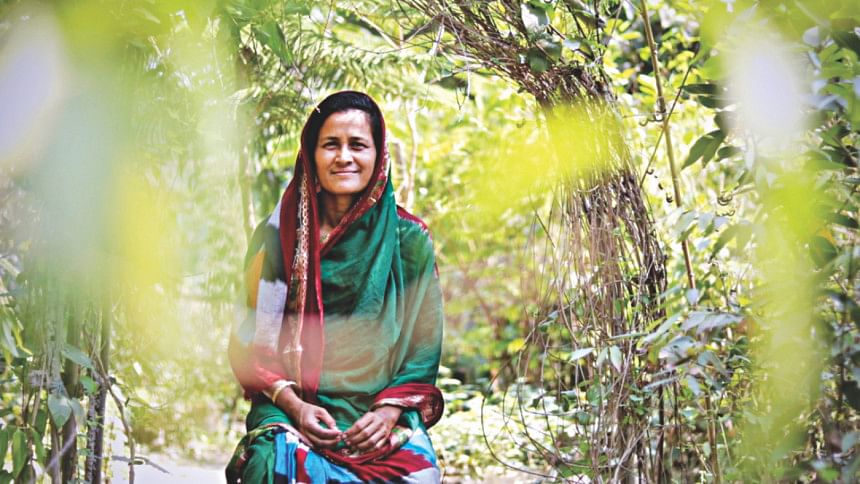 From the roots
Sometimes the toughest trials of our lives bring out the best within us. Nipa's story of achievement is one such example. Once upon a time, she was a housewife, taking care of her two children whilst her husband was a fisherman. A big blow came to their lives when her husband's trawler was hijacked by pirates, leaving the couple and their children with a bleak future. Instead of giving up, Nipa sought advice from a non-governmental organization and decided to start a plant nursery, in 2000. Instead of opting for regular gardens, she and her husband decided to harvest rare plants rich in medicinal properties. Her husband even went to India to bring specimens of rare plants and harvest them in their garden. Nipa also collected 81 books on this subject to spread knowledge about the medicinal benefits of plants. Currently, patients regularly visit Nipa to seek advice and she also encourages other women to initiate gardening. Her own garden features 50,000 plants from 2000 species.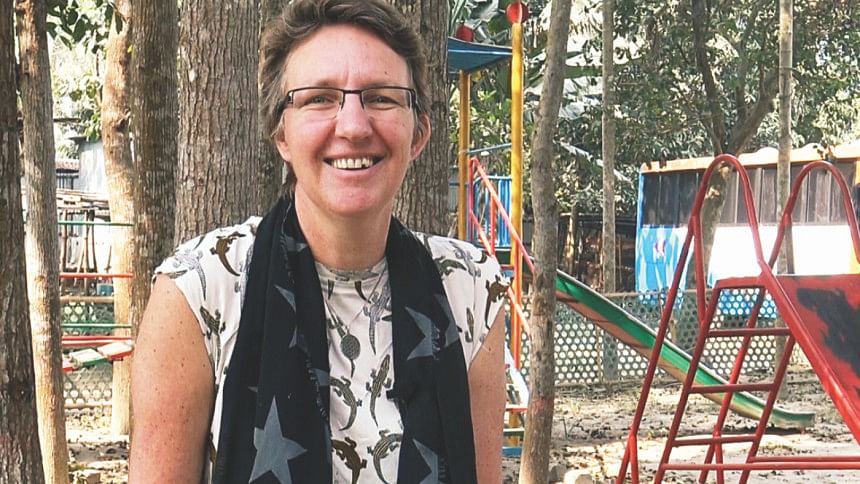 The children's therapist
A citizen of the Netherlands, Antoinette founded a charity, "Niketon Foundation", that now operates two centres in Dhaka and Manikganj. This foundation provides therapy to Bangladeshi children with disabilities. More than 500 children reside in these centres. Antoinette's visit to Bangladesh was fortuitous as her arrival and work here was not pre-planned. Out of monotony in her job, Antoinette decided to take a bicycle ride in Indonesia and back to Europe but then she stumbles upon the soils of Bangladesh. However, Antoinette decided to return to Bangladesh when she could not let go of helping Sayeed, whom she had promised to help during her tenure in Bangladesh. The only way she could convince and obtain aid and funds for Sayeed was by returning to Bangladesh. Though a lot of people mistook her methods of help, she later ensured that she could only help children through games and therapies. . She loves being in Bangladesh and considers it her home. She is also known as "khalamma" or "aunty" in the community.