Tourism year: Time to get real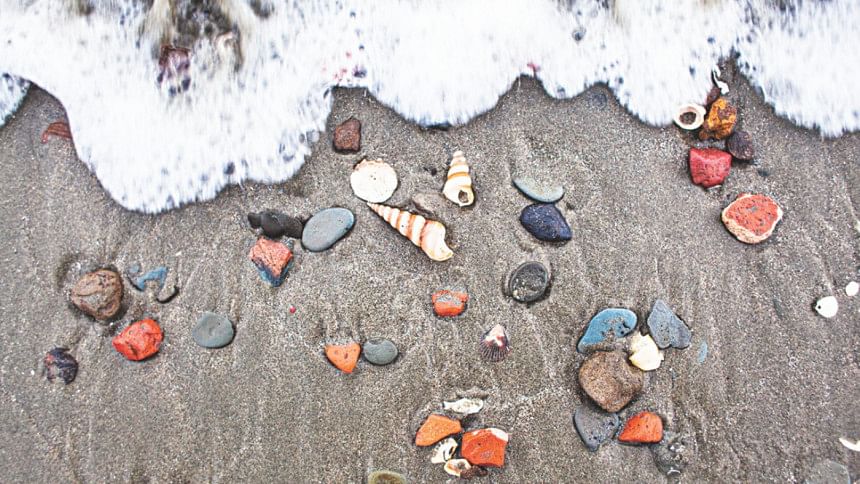 Lets contemplate a scenario. You notice hype building around "the largest pot of kacchi biryani" being cooked in your city. You come across countless posters that highlight the word "largest". Once you get to taste the kacchi, you discover that the rice is overcooked (almost resembling porridge) and there's a serious dearth of potato (SACRILEGE!) and meat. No, I don't want you to put into words how you'd be feeling at that moment, but that is exactly how I feel every time I see Cox's Bazar being marketed as "the longest uninterrupted natural beach in the world." If the biryani is not up to the mark or diplomatically put, "does not meet your expectations", does it matter if it was cooked in the largest pot in the city, or country, or even the world? Likely not.
The point is, if you've travelled abroad and have been to beaches that draw millions of tourists from around the world, you know Cox's Bazar does not have what it takes. Whatever natural splendour it had is being chipped away by unplanned "development", and with the kind of "beach life" that's being offered, this conservative, small town with 5-star hotels cannot compete with Goa or Pattaya. Neither should it aspire to.
With 2016 being declared "Tourism Year" by the Government of Bangladesh, it's high time we do an honest assessment of our tourist destinations-move  away from overselling what's, bluntly put, underwhelming and shift focus towards what's uniquely interesting and/or attractive.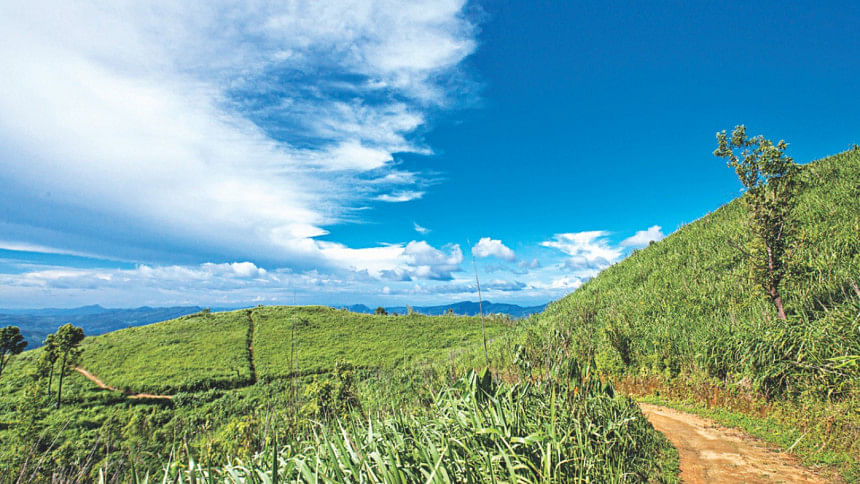 Under-exposed
The first time I managed to find Puthia, I was embarrassed. Mostly because I had no idea something of this stature exists in Bangladesh. Growing up most of us didn't read about it. Our textbooks mentioned the few obvious "archaeological treasures" like Sonargaon, Paharpur, Mahasthangarh or Mainamati.
FYI, Puthia is about 23 kms east of Rajshahi. You obviously have to ask around for directions. I was at a loss trying to figure out why this city of temples that has all the potential to become a tourist hotspot is left uncared for.
We can't have nice things
As tragic as the aforementioned case is, unregulated tourism presents a new set of problems. Chittagong Hill Tracts (Rangamati, Bandarban and Khagrachari) is, arguably, the most beautiful part of Bangladesh. Not sure how long it'll remain beautiful though. I cringed every time I saw piles of trash on top of hills and at waterfalls. No. Tourism is not scenic locations adorned with empty packets of biryani. As domestic tourism grows, it has become imperative that we all understand tourism needs to be eco-friendly, sustainable and responsible.
Golden rules
1. Be respectful of local cultures and customs.
2. Try the local food.
3. Don't be a loud, obnoxious traveller who demands that locals conform to your values.
4. Remember that the hill/lake/forest is not a giant dumpster.
5. Always ask for permission before taking a photo of a local person or their property or a shrine.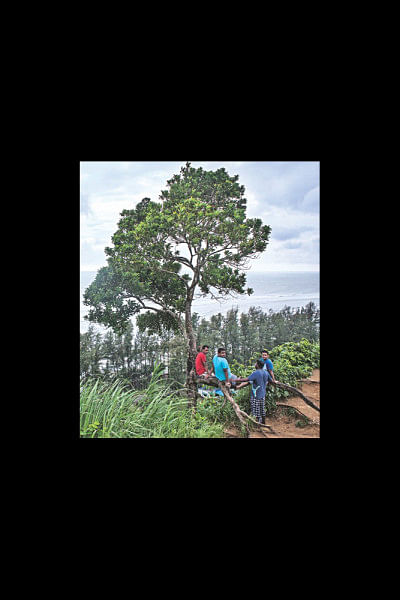 Success story
One place in Bangladesh that I love, keep going back to, and consider to be a great example of the authorities and locals working together to ensure a satisfactory experience for tourists as well as to conserve nature, is Sreemangal. A quiet hike though Lawachara National Park, unwinding by the tranquil Madhabpur Lake and appreciating the exotic blue water lilies, indulging in curry flavoured with shatkora-Srimangal, truly, is a paradise. The train/bus ride could be better, but not a deal-breaker.
What do young Bangladeshis think of tourism in Bangladesh?
"Many areas and monuments have the potential to become popular tourist sites here. Due to lack of maintenance and poor infrastructure, the whole experience isn't as good as it could be. But I have been seeing improvements; higher availability of flights across the country makes things look hopeful, luxury resorts have made places like Sylhet more attractive. I believe the domestic tourism industry will improve in the near future, but my prime concern is: as more tourists flock to enjoy the scenic beauty, will we be able to preserve these natural treasures or lose them to pollution?" - Salma Mohammad Ali, 17, Sir John Wilson School.
"Tourism will improve as soon as nation branding efforts are taken on in earnest. Campaigns like 'Beautiful Bangladesh' were heading in the right direction but were never carried through to completion. Branding such as 'Truly Asia' and 'Incredible India' don't happen in years; it takes decades. We need patience." - Mastura Tasnim, 21, IBA, University of Dhaka
"While most people might complain that there aren't enough initiatives to develop and sustain tourism in Bangladesh, I'd rather emphasise on the lack of government policy and/or interest regarding it. The decisions to uphold one's country should be monitored through effective policy from the respective authorities. We all know which areas remain untapped; it's what we can do to responsibly utilise these natural resources as a community that matters." - Kazi Akib Bin Asad, 24, North South University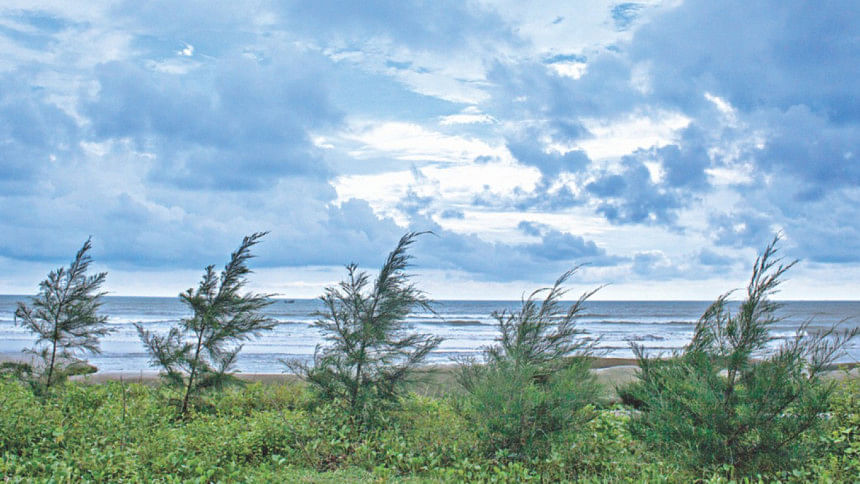 Beautiful Bangladesh
Bangladesh IS beautiful. You just need to head out of Dhaka to reinforce this perception. Here's what Lonely Planet has to say about Bangladesh: "Gorgeously green yet swamped with people, Bangladesh is a rural wonderland laden with waterways, peppered with villages and bursting with humanity... This isn't a destination to be rushed. Poor infrastructure, an undeveloped tourist industry and the ubiquitous language barrier (not as many people speak English here as you might think) mean that you'll often be left frustrated if you're trying to travel in a hurry. Bangladesh isn't a tick-the-sights-off-the-list type of country. It's a place to relax, meet people and discover new ideas and ways of life. And for that you need time." I'd say it's an honest observation.
We need to get real as well, and work accordingly to make the "Tourism Year" campaign a success.
The writer is Editor, SHOUT (a youth publication by The Daily Star).