spotlight
CHRISTMAS TALES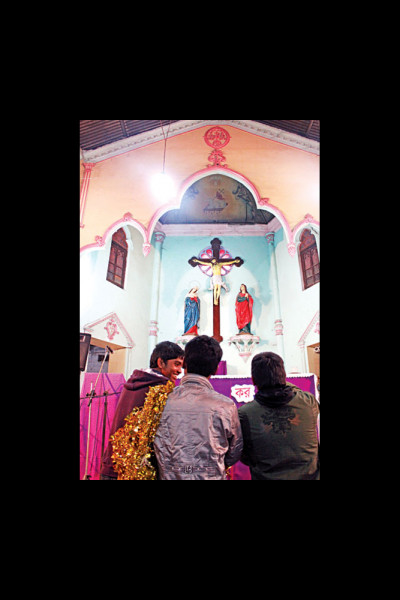 Photo: Kazi Tahsin Agaz Apurbo
Every Christmas, little children all over the world wait patiently to catch a glimpse of Santa Claus, laying out cookies and milk for the jolly man in red, restless in their quest to get their gifts personally from the big man himself. As a child, Jessica too waited with bated breaths for Santa to come down the chimney and leave her gifts secretly, hidden amongst her folded clothes or under her pillow.
 "Some would say Santa could not come to Bangladesh as it doesn't get as cold as the North Pole here and he's not habituated to our weather. I would insist on turning on the fan in my room despite the cold, cold December. Since we didn't have a chimney, I would make sure that the front door was left open along with a signboard that said 'Welcome Santa," laughs Jessica.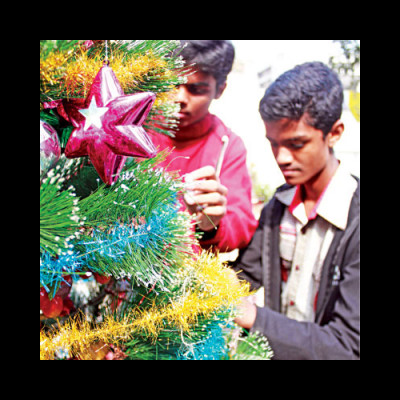 The dream of meeting Santa was short-lived, however. "When I turned four, I came to know that Santa is not real. I squinted in disbelief, started weeping and finally ended up throwing tantrums," she continues. "But with time, I took it in stride and started focussing on all the other fun things about Christmas - specially the beautifully decorated centrepiece of our dessert table- a Christmas cake made by my grandmother." Over time, her grandma's cake was replaced with her mom's classic red velvet cake, and now, she herself bakes the traditional Christmas cake.
Santa and his reindeer might not pay their visit here, but Christmas in Bangladeshi households have their own uniqueness and essence. Be it food or Christmas carols, Boro Din's celebrations involve a blend of our individual cultural elements and some themes borrowed from the West.
There may be different ways of celebrating Christmas, but one thing that remains common for all Christian families is the tradition of going to church on Christmas Eve as well as on the big day. "Our celebrations are mostly centred on our church, and our rituals begin from December 1, as we believe that Jesus will arrive during Christmas to bless us, and we believe that our environment as well as our bodies and souls need to be as clean and pure. We start cleaning up our homes as well as our acts from the beginning of the month so that we can accept the day and our Lord with a pure heart," says Roseline Perris, General Manager, Farzana Shakil's Makeover Salon, Gulshan.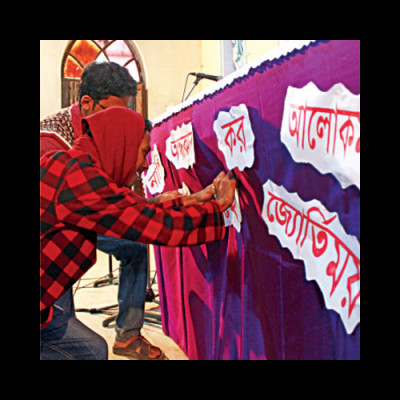 The Christian community in Dhaka stays united wherever they live, be it Lokkhibazaar or Kafrul, which have specific community clubs and organisations. "The clubs in these localities start preparing for Christmas in advance. Holy hymns and devotional songs, which focus on the life story of Jesus and his re-arrival on Earth, are arranged by these clubs," explains Roseline.
The Charm of Carols and Hymns
One of the most enduring Christmas traditions is the midnight mass. On Christmas Eve, churches start their services with the singing of carols by the church choir, after which the Christmas mass is held. Christians are dressed in their best, and after the service, they mill around the church, chatting and socialising. At the stroke of midnight, church bells are rung, after which everyone gets busy greeting others a Merry Christmas. "Most churches have a community centre where cakes, coffees and other food items are provided," says Roseline.
George Real Mondal adds that hymns and devotional songs play a huge role in Christmas celebrations in his village. "On Christmas Eve, we visit homesteads and sing hymns and play the dhol," he says.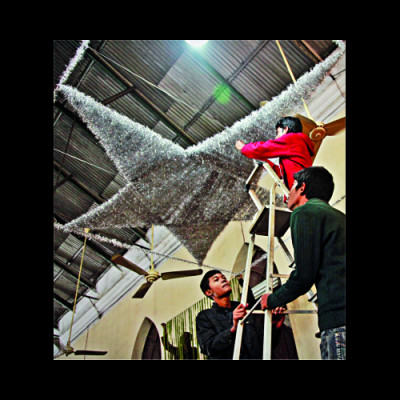 Deck the Halls
The warmth and spirit of Christmas is further amplified by the unique way people decorate their homes during this time. A grand Christmas tree, intricate wreaths, fresh flowers, twinkling fairy lights – all of this immediately transports you to a celebratory mood of love and unity.
Many people might not want to set up a tree during Christmas but most Christians try to at least set up a big, bright star on their roof or terrace on Christmas Eve.  
Interestingly, as with every religious or cultural festivity, Christmas too is celebrated differently in villages when you compare it to city celebrations. George, who departs the city with his family for his village in Jessore before Christmas Eve, explains that things are much simpler yet more symbolic in his native village. Instead of fancy cakes, they focus is on pithas; rather than throwing and attending grand parties, people there prefer to pay a personal visit to their relatives, friends and neighbours, carrying sweets and savouries with them to celebrate the birth of Jesus Christ together. Emphasis is given on treating the poor right, as gifts are bought for them in advance and handed out to them a couple of days before the big day. Another tradition that is keenly followed in George's village is the setting up of Nativity sets or goshala, which recreates the night of Jesus' birth. "You'll find something distinct with each set," says George. "Mostly, however, they feature baby Jesus, Mother Mary and Joseph and the three wise men within the replica of the barn where Jesus was born."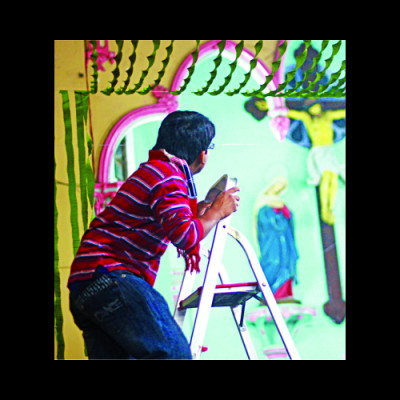 Roseline adds that in her village, the whole community comes together to celebrate Christmas. "Earlier on, a play would be staged on the 27th that would be attended by the whole village. However, with TV becoming a routine part of village life, this is now a forgotten tradition," she says.
Food Galore
For most Christian households, Christmas cooking starts early. Cakes and other sweet items hold special importance. The food, however, is not limited to only sweets. You are bound to find tables laden with food when you visit a Christian house during Christmas. The hostess won't be satisfied until their guests have tried all the savouries as well as each of the sweets laid in front of them. "You could probably say that Christmas is the time to test our cooking skills," says Roseline with a laugh. "In my house, everything starting from cold meat to Mughlai food is served on Christmas day and the days immediately preceding it."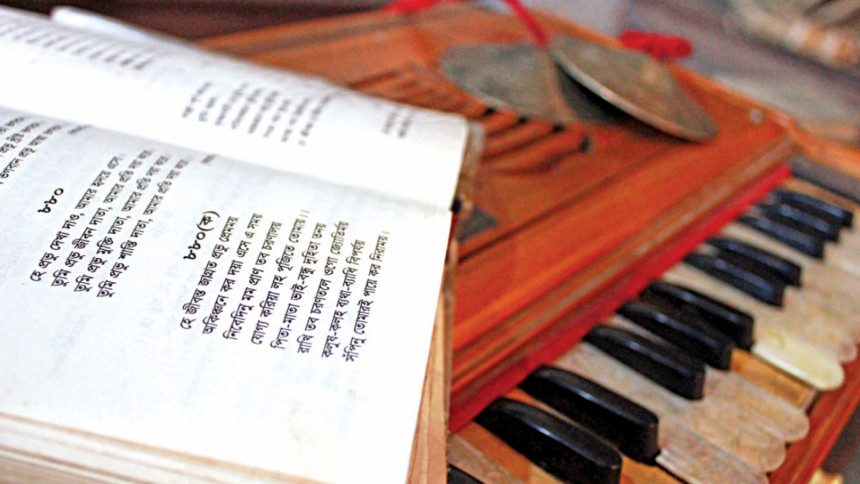 As several cakes are baked by individual households, women often gather at a single place which has several ovens to complete their cooking. "Making these sweets is a family affair. As a resident in Kafrul, we go to a bakery in Kafrul Bazaar so that we could bake a number of cakes at a time. While baking we meet friends or acquaintances, and spend the day gossiping. That's a fun part of Christmas that I personally look forward," Roseline ends.