The charm of decorative and therapeutic candles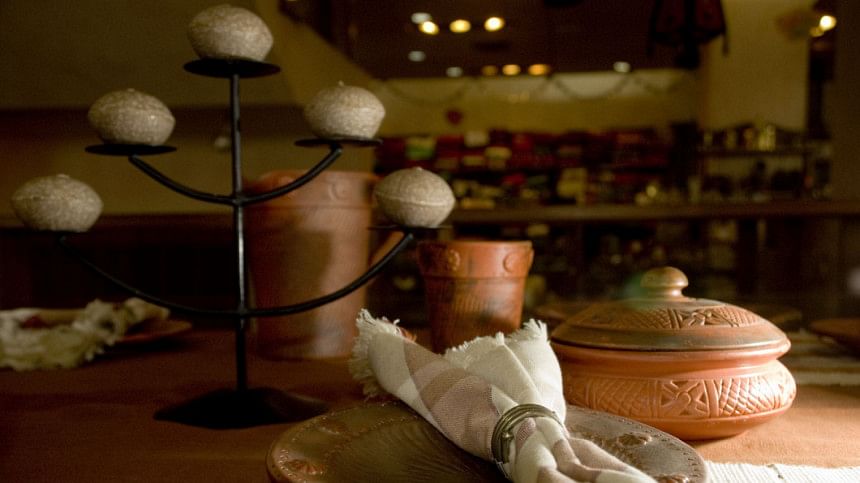 Transforming a house to a home can be challenging. A home's atmosphere should be light-hearted, vibrant, welcoming, and creative.
In the quest for the ideal home environment, décor plays a crucial role in expressing personality, bringing in a sense of cosiness and comfort, and harmony in each room.
Candles fit into almost every style of surroundings and can be used as beautiful decor to make a house livelier, relaxing and therapeutic for down time. With both scented and unscented candles, the ambience which candles bring in allows the light and smells to impact mood, offer well-being, and create a more personal atmosphere in the practice of various self-care rituals.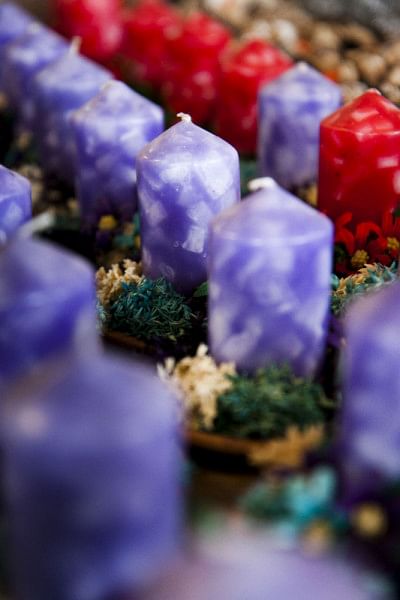 Coming in various shapes like circular, cylindrical, round, patterns, and also in varying sizes, and packaging, candles can be a luxurious and sophisticated object to integrate into the home's decoration.
Many shops like Aarong and Miniso, and online marketplaces like Metaphor, Aura, Candle Cup BD and Newton's Archive offer elegant and sophisticated fragrances, perfect to leave scattered throughout the house and to amplify a relaxing and heart-warming environment. These candles range in designs and sizes, with an aesthetic appeal fitting for every room and mood. Starting from fruity fragrances to floral and sandalwood to natural scents to aromatic and therapeutic ones, there is a scent and design for every purpose.
There are multiple ways candles can be used as decorative pieces. Be it as ornamental pieces on their own or as complements to other decorations like paintings, vases, lamps, sculptures, and so on, candles are multidimensional.
Candles also come in different colours. For minimalist households, candles reflecting gentle light and neutral hues can be used to add a more personalised and sophisticated touch. On the other hand, using colourful, unusual colours and moulds for a more upbeat style helps maintain the vibrant and active essence of a room.
Perhaps the most common association with candles is the dining room and candle-lit dinners. Whether formal or casual, candles can make the dining room feel more pleasant and complete. Unscented candles are ideal for the dining room as different scents (the candles and the food) drifting in the air might not be appetising while having a meal. Taller or cylindrical candlesticks or tall candle holders among some foliage creates a finer and more refined effect. Some smaller yet captivating candle designs might make for an attractive centrepiece with it being too extravagant or over-the-top.
Candles can also help in relaxing and unwinding. For instance, the living room should exude a relaxing, friendly, and inviting atmosphere at any given time of day. During the day, fresh scented candles can bring positive energy, while at night, burning candles in the living room can create a warm, relaxing and inviting atmosphere. For a more unique touch, candle wall sconces can be used instead of room lights, or a vast variety of candles can be placed in distinct corners, coffee tables or on top of books to create a gently lit and comforting space.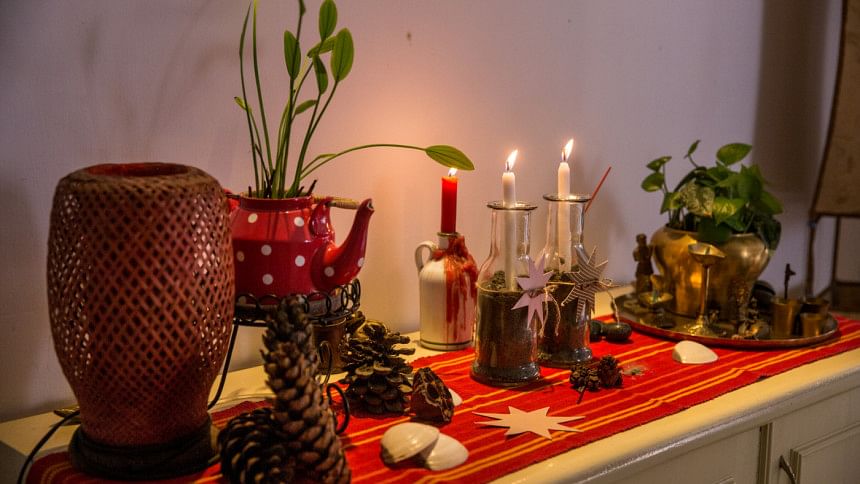 Placing candles in the bathroom can create the illusion of a spa, and add a fresh, clean aroma to the bathroom. To create this spa-like atmosphere, scattering candles of various sizes around the bathtub or placing fresh scented candles on the counter near the sink, would make for a worthwhile relaxation. To generate more serenity, white candles, or coloured candles, can be used to brighten up a neutral coloured environment. However, before the relaxing can actually begin, make sure there is nothing flammable nearby!
The lovely smell that permeates across the room when the scented and aromatised candle burns, has a relaxing effect, allowing one to reconnect with themselves without haste. Aromatherapy can create a pleasant workplace by providing a sensory experience. Using not only scented candles but also essential oils like lavender, sandalwood, citronella, rosemary, and lemongrass, can help one focus and improve their overall well-being both physically and psychologically. All these elements combined (diffusers, vaporisers, scented candles and essential oils) contribute to a greater sense of tranquillity and lightness.
Candles can be used to complete the decor of a home, create a peaceful ambiance after a long day or for meditation, yoga, eating delectable food, reading your favourite book, listening to music, having friends over for dinner, or simply turning off the lights and being with your thoughts. With all its purposes, candles are a small touch but with a big impact.