Christmas decorations to complete the festive season!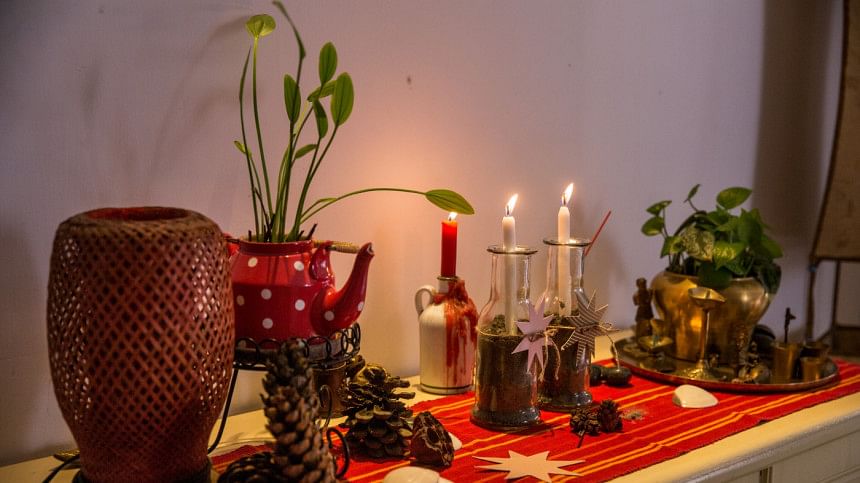 Christmas is all about joyous lights, colourful decorations and gifts. The seasonal tradition of decorating a Christmas tree is one of the most anticipated events every year. Ornaments, lights, and gifts are purchased to decorate this tree in the hopes that Santa's gifts will be waiting for us the next morning. The star on top of the tree, the candy canes on every branch, and the wreaths put on doorknobs all allude to the end-of-year celebration. Other than the tree, decorating the house with lights and other seasonal decorations always brings in the Christmas spirit.
While the traditional Christmas decorations like tinsel, wreaths, lights, bells, candy canes, colourful ball-like ornaments, figurines etc. can be found in many stores like The Party Shop BD, it can all also be made at home!
Some super shops like Unimart sell Christmas decorations in an array of sizes and ensembles. The set packages not only make for exquisite and wholesome decorations but also make for thoughtful presents.
The tradition of Christmas trees is supposed to have begun with the Germans in the 18th century. The ancient fir tree, which is now extensively utilised throughout the world, was first used by Pagans and Christians in the 16th century to greet the arrival of spring.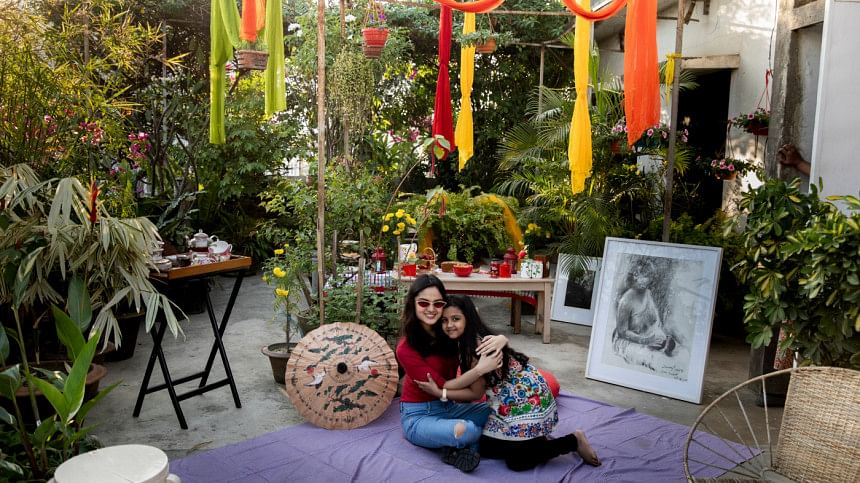 A broad selection of Christmas trees is available nowadays, ranging from real fir trees to plastic-leaf trees, to decorate your home on Christmas Eve. In Dhaka, finding a real fir tree might be a little tricky. Opting for a plastic one which can be used for years is more convenient. Fake trees can often be found in decoration or ornament shops, online shops like The Party Shop BD, and if you are feeling a little extra, pre-decorated Christmas trees can be found in Unimart.
Among the decorations, tinsel, which means "sparkle," is a decorative element used not only for Christmas but also for other occasions. Tinsel, popularly recognised to be representation for ice shavings, is believed to have been traditionally formed of actual silver shreds. It can be used to bring some sparkle to the room and also decorate wreaths.
Homemade Christmas wreaths are a terrific way to welcome guests for the holiday season without spending a lot of money. It can be made using a traditional wreath with rich foliage or something more imaginative with cookie cutters, colourful sweets, or black-and-white family photographs. There is no scarcity of creative ideas!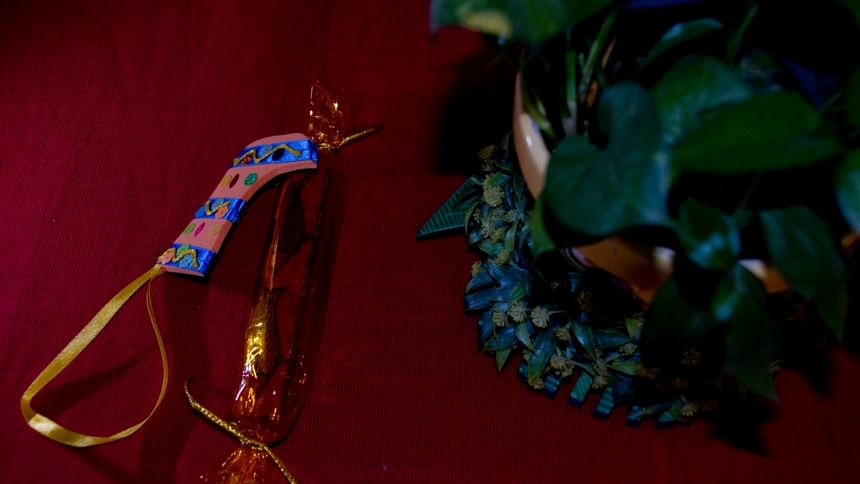 The most contemporary and festive decor for any festival has to be lights. The stars in the sky are represented by lights. Candles, on the other hand, are lit in several European countries to commemorate Christmas. Christmas trees are sometimes adorned with fairy lights to highlight the numerous colours associated with the holiday. Fairy lights are widely available in shops and make for a good decoration piece, be it just to decorate a room or to add some radiance to the Christmas tree.
Candy canes go hand in hand with Christmas. For decorations, the traditional red and white candy is the way to go. Figurines and ornaments are always a nice addition for Christmas. However, using family heirlooms to put on the tree would make the Christmas spirit more personal and closer to home.
There is no specific list of decorations to use during Christmas. Be it buying expensive and lavish decorations or making the decorations at home with the help of the Internet, to using precious family heirlooms, the possibilities of bringing the festive season to life during Christmas are endless!