The Flourist's baked goodies for Christmas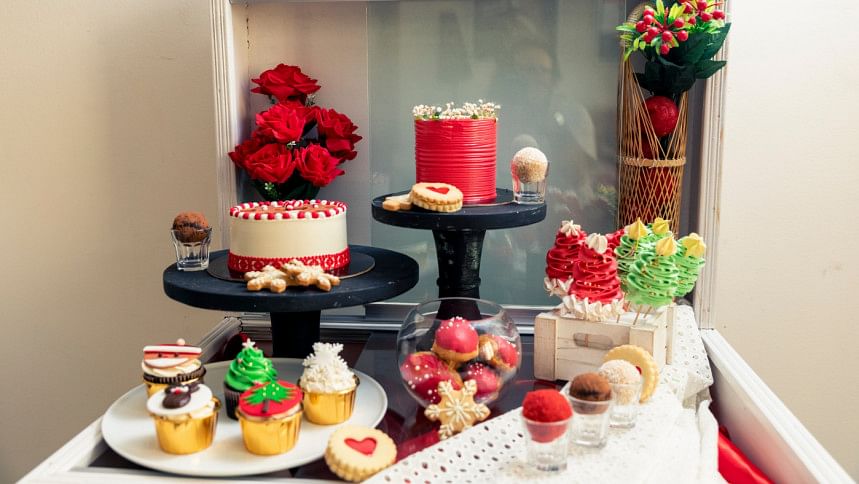 There is a certain feeling with Christmas; a nod to the end of yet another year. A reminder to put on our shawls, dread that upcoming-happy-holiday-weight, and know that we will meet friends and family more often thanks to the barrage of invites. Just that feeling of warmth in general, heightened by a sip of hot cocoa.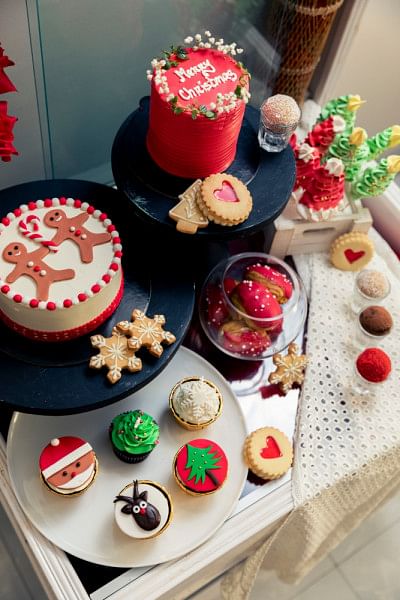 Christmas in Bangladesh is not quite like what you see on TV. Churches here echo with popular Christmas songs and kirtan, followed by Christmas dinner together at the church called the 'Preeti-bhoj' or 'Prem-bhoj' which means 'love feast'. A beautiful gathering radiating joy and happiness.
In the outskirts of the city, in the smaller communities, a dessert table means innovative local Christmas pithas and payesh. This year, The Flourist wants to bring a bit of global goodness to your dessert table. Offering cakes in 18 different flavours, some of their best work is in their Flourist Special Chocolate, Salted Caramel, Birthday Vanilla, and Lemon Meringue flavours! Their Christmas themed cakes and cupcakes are the perfect addition to liven up any party!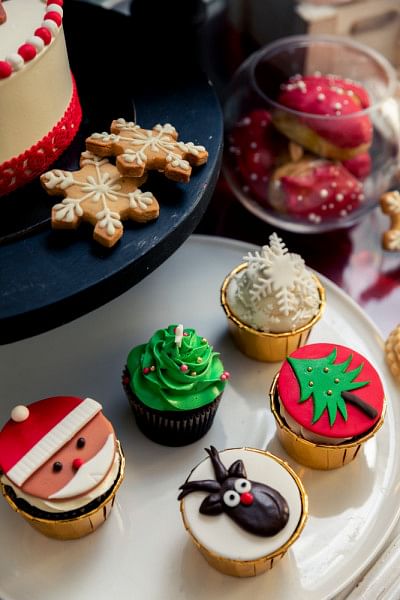 This year, they added Cake Truffles in three different flavours to their menu. These cute balls of love that mirror colourful laddus, their Mini Eclairs, Tiramisu, and their Christmas themed cookies are a good find this season! Perfect for gifting as well – just message them and get everything delivered!
Explore their range of breads, loaves, and dinner rolls to accompany your Christmas dinner and cheeseboards.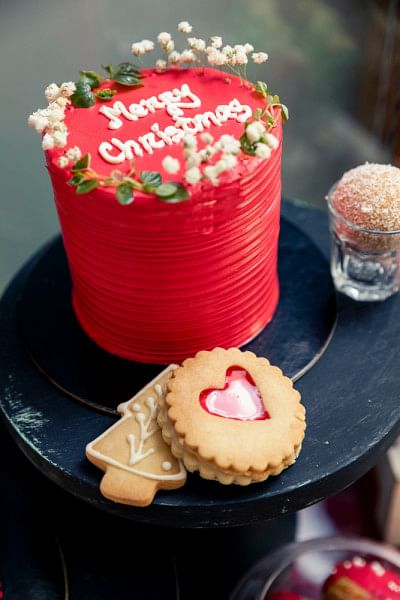 The Flourist is a bespoke cake studio operating out of Rd 68, Gulshan 2, Dhaka. Find them on
www.facebook.com/theflourist.dhaka
www.instagram.com/theflouristcakes
01319-891002 //01745-100879//01318361063
Photo: Sazzad Ibne Sayed
Food and Styling: The Flourist